Board Certified Family Law Specialist Matt Arnold answers the question: "How can an attorney help me with my Divorce or Separation in North Carolina?"
Separation is a necessary part of absolute divorce in North Carolina. Before spouses can divorce they must have a separation period of at least a year. The decision to separate and divorce may be a difficult one, but once you make the choice to end your marriage, you need to follow the law regarding how to go about dissolving your marriage. An experienced North Carolina family law attorney understands the many issues that arise during the process and will assist you through the process.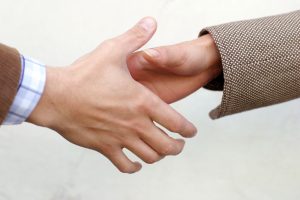 What is Separation?
Separation is living physically apart from a spouse in preparation for a divorce. Separation must occur for a period of one year before a couple may move forward with a divorce. Many times, people might feel that they can avoid the added expense of a separate apartment by continuing to live together but in a separate manner. This option, however, does not qualify as separation for the purposes of divorce in North Carolina. In order to fulfill the legal requirement of separation, the couple must reside in different homes. It is important to note that the intention of the separation is to end the marriage. If you subsequently reside together at some point, you must restart the separation process again if you later decide to end your marriage.
What is a Separation Agreement?
A separation agreement is a document that outlines the details of separation prior to divorce. The document is essentially a contract between spouses that provides guidance on various issues. While a separation agreement is not a requirement, it is often highly recommended. The document will help parties work through the important matters they face during a separation. Some of the issues that may be included in a separation agreement include division of assets, debts, bank accounts, child custody and visitation, child support, spousal maintenance, and more. You will then utilize the agreement to guide the separation process and make it easier and less stressful to go through the steps of divorce.
How Do We Create a Separation Agreement?
A separation agreement can be as simple or detailed as you prefer. The essential element of a separation agreement is that both parties must agree to it and sign the document. It can take some negotiation to develop a document that is fair and agreeable to both parties. A skilled divorce attorney will assist you with the task of discussing the essential elements and drafting and executing the document. Although you may utilize a template, it often does not provide you with the protection that an individualized agreement will. An attorney will review your specific circumstances and discuss the issues that are most important to you when writing and negotiating a separation agreement.
A separation agreement can be a good idea as you prepare for a divorce in North Carolina. The agreement will help guide the process moving forward and can make the situation easier and less stressful. Get a phone, video or in-person consultation by calling at (704) 370-2828 to speak with our detail-oriented and well-versed lawyers with offices in Charlotte, Lake Norman, and Monroe, please contact Arnold & Smith, PLLC today or find additional resources here.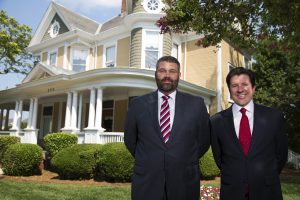 The family law practice group at Arnold & Smith, PLLC includes two Board-Certified Family Law specialists and one Child Welfare Law specialist, as well as several attorneys with many years of family law experience that are committed to providing a powerful voice to individuals facing the often-tumultuous issues in this area of law. The range of issues our family law clients may be facing include pre- and post-nuptial agreements; separation agreements; post-separation support; child support (both temporary and permanent); absolute divorce; divorce from bed and board; military divorce; equitable distribution of assets; child custody (both temporary and permanent); retirement benefits and divorce; alimony and spousal support; adoption; and emancipation. Because this area of the law is usually emotionally charged and complicated, the family law attorneys at Arnold & Smith, PLLC act with the utmost dedication to ensure that each client understands his or her options, and then act to achieve the best result possible for that client's particular situation.
Source:
https://www.nccourts.gov/help-topics/divorce/separation-and-divorce#separation-6128
https://www.law.cornell.edu/wex/divorce
Image Credit:
https://www.freeimages.com/photo/handshake-detail-1532854
See Our Related Video from our YouTube channel:
https://www.youtube.com/user/ArnoldSmithPLLC?feature=watch
See Our Related Blog Posts: