Board Certified Family Law Specialist Matt Arnold answers the question: "What does uncontested divorce mean?"
Each year, millions of spouses across the United States seek the services of experienced local divorce attorneys who focus on not only divorce, but various other areas of family law such as child custody and property distribution. While some aspects of family law remain relatively stable over time and throughout different jurisdictions, others are prone to frequent change based on a number of factors.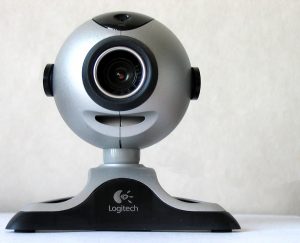 Examples of current shifts within the field of family law are the impacts of the COVID-19 pandemic and the role of technology in various aspects of the family law process. Read on for what North Carolina residents should know about current issues impacting the field of family law.
Child Custody Challenges During the Pandemic
When child custody is split between two parents after a divorce has been finalized, each parent is legally responsible for adhering to the terms outlined in the custody agreement. For divorces that were finalized before the COVID-19 pandemic, custody agreements could involve a child who splits time between parents who live vast distances apart. When considering concerns with travel restrictions and contact tracing with regards to the coronavirus, ensuring that custody agreements are adhered to can be an ongoing challenge. Consultation with an experienced local divorce attorney can help parents ensure that their custody agreement is appropriate.
Accessing Court Hearings During the Pandemic
Ensuring adequate access to court hearings during the pandemic is an issue that will impact the entire legal field, with special concerns present for those professionals involved in family law.  Court hearings have traditionally been held in person. However, many jurisdictions are moving hearings online in response to the pandemic, while others are moving in-person hearings out farther than originally scheduled in order to ensure safe in-person accommodation.
Anyone involved in the practice of family law should be prepared to stay up to date on how their respective jurisdictions are handling family court hearings. Ensuring proper accommodations for families (e.g. technology access) is critical for allowing access and communication for all relevant stakeholders throughout the court process.
Addressing a Rise in Domestic Violence
According to an article by the American Journal of Emergency Medicine, cases of domestic violence increased by 25% to 33% globally in 2020, the first year of the COVID-19 pandemic.  As cases of this nature rise, so will the need for experienced family law attorneys to assist spouses who elect to pursue divorce, restraining orders, and other relevant courses of legal action.  Meeting the needs of these individuals will require firms across the nation to manage increased caseloads, while also combating potential labor and supply chain shortages that can act as impediments to efficient proceedings.
Access to Quality Family Law Lawyers
For anyone impacted by any of the issues previously discussed in this article, accessing an experienced family lawyer is necessary. However, access can be inhibited by a number of factors including geographic location (e.g. rural communities), staffing issues at local firms, experience level of local firms, and access to technology for families. Spouses and other family members need the peace of mind of knowing that a family attorney is easily accessible should the need arise.
Experienced Family Attorneys in North Carolina
For years, the attorneys at Arnold and Smith PLLC have been helping families in Charlotte and throughout North Carolina navigate divorce, child custody, and other similar aspects of family law. Contact Arnold and Smith PLLC today for legal insight and support. Get a phone, video or in-person consultation by calling at (704) 370-2828 to speak with our detail-oriented and well-versed lawyers with offices in Charlotte, Lake Norman, and Monroe, please contact Arnold & Smith, PLLC today or find additional resources here.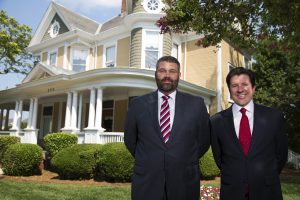 The family law practice group at Arnold & Smith, PLLC includes two Board-Certified Family Law specialists and one Child Welfare Law specialist, as well as several attorneys with many years of family law experience that are committed to providing a powerful voice to individuals facing the often-tumultuous issues in this area of law. The range of issues our family law clients may be facing include pre- and post-nuptial agreements; separation agreements; post-separation support; child support (both temporary and permanent); absolute divorce; divorce from bed and board; military divorce; equitable distribution of assets; child custody (both temporary and permanent); retirement benefits and divorce; alimony and spousal support; adoption; and emancipation. Because this area of the law is usually emotionally charged and complicated, the family law attorneys at Arnold & Smith, PLLC act with the utmost dedication to ensure that each client understands his or her options, and then act to achieve the best result possible for that client's particular situation.
Source:
https://www.ajemjournal.com/article/S0735-6757(20)30307-7/fulltext
Image Credit:
https://www.freeimages.com/photo/webcam-2-1476122
See Our Related Video from our YouTube channel:
https://www.youtube.com/user/ArnoldSmithPLLC?feature=watch
See Our Related Blog Posts: