Board Certified Family Law Specialist Matt Arnold answers the question: "What does a "No-Fault' divorce mean in NC?"
Apparently, the COVID-19 pandemic and its stay-at-home orders throughout the country have wreaked havoc on marriages. Or at least that is what a new analysis of court filings in Charlotte, North Carolina, shows.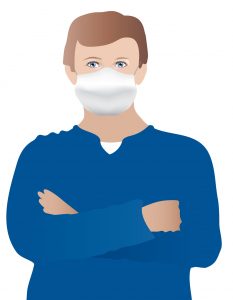 The analysis conducted by Charlotte Ledger Business Newsletter shows that divorce rates have spiked in Charlotte and across Mecklenburg County in the previous year. The analysis showed that there were more divorces in June than in any of the previous 12 months.
If your marriage hit the rocks during the coronavirus pandemic, consult with a Charlotte divorce attorney at Arnold & Smith, PLLC, to discuss your options and learn about North Carolina's divorce laws.
Are You Eligible to File for Divorce in Charlotte, North Carolina?
You could be eligible to file for divorce in Charlotte, Monroe, Lake Norman, and other parts of North Carolina if you lived in the state for at least six months before filing the petition. That is not the only requirement for divorce in North Carolina.
To be eligible to file for divorce in North Carolina, spouses must have lived separately one consecutive year or longer before the filing. However, if you reconciled and started living together for any reason, the separation period ends, and you must live apart for another 12 consecutive months to comply with the separation requirement in North Carolina. In certain cases, you may be able to get a divorce without waiting a year.
Also, you must pay a $225 filing fee in order to file for divorce in the State of North Carolina.
Grounds for Divorce in North Carolina
Since North Carolina is a no-fault divorce state, you are not required to provide a reason for seeking a divorce or prove that your spouse engaged in marital misconduct to obtain a divorce. However, fault may still be considered in some divorce cases, especially if you are requesting a divorce from bed and board.
By requesting a divorce from bed and board, you can ensure that your spouse's marital fault is taken into account when dividing property and establishing alimony, child support, and child custody. In North Carolina, you can request a divorce from bed and board if your spouse engaged in any of the following forms of marital misconduct:
Adultery
Excessive use of alcohol, drugs, or controlled substances
Abandonment
Cruel or barbarous treatment or humiliation
Malicious turning out-of-doors
Indignities that endanger your life or make it burdensome
Getting a Divorce in North Carolina
The divorce process begins when one party files divorce papers with the clerk of court of their county. After the filing, the respondent spouse will be served with divorce papers. Most often, the service of process is conducted via certified mail.
Then, if you and your spouse agree on all or most of the divorce issues, you can try mediation, which is a less expensive and quicker way to finalize your divorce in North Carolina. However, if there are many contested issues involved, you may have to take your divorce case to court. Either way, it is best to be represented by an experienced divorce lawyer in North Carolina to protect your rights and help you obtain the most favorable outcome. Get a phone or video consultation by calling at (704) 370-2828 to speak with our detail-oriented and well-versed lawyers with offices in Charlotte, Lake Norman, and Monroe, please contact Arnold & Smith, PLLC today or find additional resources here.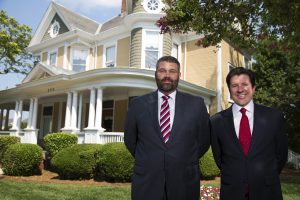 The family law practice group at Arnold & Smith, PLLC includes two Board-Certified Family Law specialists and one Child Welfare Law specialist, as well as several attorneys with many years of family law experience that are committed to providing a powerful voice to individuals facing the often-tumultuous issues in this area of law. The range of issues our family law clients may be facing include pre- and post-nuptial agreements; separation agreements; post-separation support; child support (both temporary and permanent); absolute divorce; divorce from bed and board; military divorce; equitable distribution of assets; child custody (both temporary and permanent); retirement benefits and divorce; alimony and spousal support; adoption; and emancipation. Because this area of the law is usually emotionally charged and complicated, the family law attorneys at Arnold & Smith, PLLC act with the utmost dedication to ensure that each client understands his or her options, and then act to achieve the best result possible for that client's particular situation.
Source:
https://charlotteledger.substack.com/p/more-couples-are-calling-it-quits
Image Credit:
https://www.freeimages.com/photo/a-man-with-mask-1428017
See Our Related Video from our YouTube channel:
https://www.youtube.com/user/ArnoldSmithPLLC?feature=watch
See Our Related Blog Posts: