Board Certified Family Law Specialist Matt Arnold answers the question: "How much does it cost to get divorced, and how does the billing process work?"
Going through a divorce can be stressful. You are suddenly tasked with splitting up a life that you built with another person and dividing all of your possessions, assets, and debts between you. In North Carolina, marital property is distributed under the premise of equitable distribution. This means that property is split according to what is fair, not necessarily equal, for each of the individuals. After the property distribution is settled and your divorce agreement is in place, there are additional financial considerations that will impact all divorced individuals.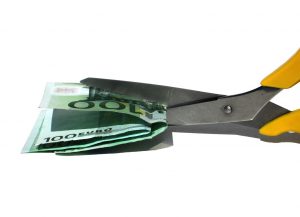 Household Income
After a divorce, you can no longer rely on two incomes to run a household. It could be quite a  shock when the lifestyle of one or both partners shifts to accommodate living off of one income and no longer splitting expenses. Keep this shift in mind during the divorce process so you can be prepared for the aftermath.
Personal Finances
Since your income is likely to shift dramatically following your divorce, you need to have a handle on your own personal finances. One step toward managing your personal finances is obtaining your credit report. This will contain your credit score, which determines your ability to obtain credit from a variety of sources. Also contained in this report can be liabilities currently associated to you.
Joint Debts
If you and your spouse are both named on some type of debt, this does not just disappear when a divorce is filed. If you were a cosigner on your spouse's loan or took out a joint credit card, you will still be responsible for this debt unless changes are made. Bring this up during the divorce proceedings or be prepared to continue to pay or be responsible for defaults on the loan.
Tax Implications
When you are married, you are likely filing federal taxes with the status of "married filing jointly." This tax status designation changes after divorce, when you are required to file under a different status. Different tax designations have different tax implications associated with them. Your refund or tax liability could change when you become the only person listed on your tax return.
The divorce attorneys at Arnold & Smith, PLLC are here to guide you through your divorce. We know that there are many financial implications of a divorce and we make sure to guide you through these issues. We want to help you through your divorce proceedings and prepare you for life after divorce, as well. Do not stress over the finances of divorce, we are here to help you. Contact us today for a consultation. If you find yourself facing a complicated family law matter and need the help of experienced family-law attorneys in or around Charlotte, Lake Norman, or our new office in Monroe, please contact Arnold & Smith, PLLC today at (704) 370-2828 or find additional resources here.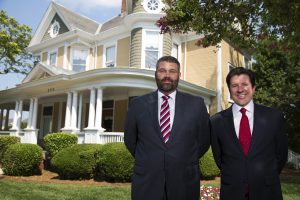 The family law practice group at Arnold & Smith, PLLC includes two Board-Certified Family Law specialists and one Child Welfare Law specialist, as well as several attorneys with many years of family law experience that are committed to providing a powerful voice to individuals facing the often-tumultuous issues in this area of law. The range of issues our family law clients may be facing include pre- and post-nuptial agreements; separation agreements; post-separation support; child support (both temporary and permanent); absolute divorce; divorce from bed and board; military divorce; equitable distribution of assets; child custody (both temporary and permanent); retirement benefits and divorce; alimony and spousal support; adoption; and emancipation. Because this area of the law is usually emotionally charged and complicated, the family law attorneys at Arnold & Smith, PLLC act with the utmost dedication to ensure that each client understands his or her options, and then act to achieve the best result possible for that client's particular situation.
Source:
https://www.ncleg.net/EnactedLegislation/Statutes/HTML/BySection/Chapter_50/GS_50-20.html
https://www.investopedia.com/ask/answers/061515/what-difference-between-single-and-married-withholding-tax.asp
Image Credit:
https://www.freeimages.com/photo/cut-expenses-3-1236880
See Our Related Video from our YouTube channel:
https://www.youtube.com/user/ArnoldSmithPLLC?feature=watch
See Our Related Blog Posts: