Board Certified Family Law Specialist Matt Arnold answers the question: "How is the amount of child support decided in North Carolina?"
When a couple divorces, or otherwise separates, it is not uncommon for the parent without full custody of the child be required to pay child support to the parent primarily raising the child. Child support payments are supposed to help pay for the costs of raising a child and ensuring that the child's needs are met. Housing costs, food, transportation, and other day-to-day living expenses are among the basic necessities that child support payments can cover. What happens, however, if the parent ordered to make the payments in not able to pay the required child support? When judges make a child support ruling, are there things that they must keep in mind?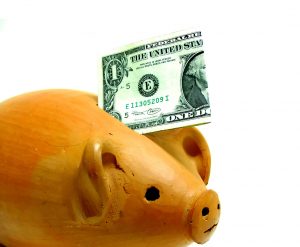 When a parent fails to make child support payments, it can result in civil contempt proceedings. Contempt means that someone is in violation of a court order for failing to follow instructions. When the order for contempt is entered, the burden of proof shifts to the parent required to making the payment to show cause as to why he or she should not be found in contempt of court. It is important to note that there is no default judgement in these cases; the parent cannot automatically be found in contempt of court. If the parent does not respond to the order or show up in court, this is not deemed a waiver.
The parent then enters evidence about his or her ability, or lack thereof, to make child support payments. Prior case law in North Carolina dictates that the judge making the child support payment ability determination must look at the present facts available to determine the party's financial position and ability to make child support payments. Changes in a party's financial circumstances can greatly affect the outcome of a child support order.
The judge presiding over the case is supposed to look at the financial position of all parties. The parent from whom payment is sought has his or her living expenses examined and taken into consideration. This includes living expenses and general day to day expenses that one reasonably incurs. Additionally, an individual's ability to work is also considered. The court is not permitted to draw a negative inference if there is no evidence, or not enough evidence, presented about the ability to pay child support.
It can be frustrating when you are owed child support, but the other parent is far behind on payments. The family law attorneys at Arnold & Smith, PLLC are here to help you seek the past-due child support you are due. We know that it is expensive to raise a child. Child support payments can be an integral part of the finances needed to provide for the needs of your child. Our attorneys are here to fight for you to receive the past child support you are owed. It takes two people to make a child and both parents should be responsible for the costs associated with that task. Contact us today for a consultation. If you find yourself facing a complicated family law matter and need the help of experienced family-law attorneys in or around Charlotte, Lake Norman, or our new office in Monroe, please contact Arnold & Smith, PLLC today at (704) 370-2828 or find additional resources here.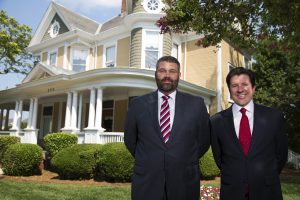 The family law practice group at Arnold & Smith, PLLC includes two Board-Certified Family Law specialists and one Child Welfare Law specialist, as well as several attorneys with many years of family law experience that are committed to providing a powerful voice to individuals facing the often-tumultuous issues in this area of law. The range of issues our family law clients may be facing include pre- and post-nuptial agreements; separation agreements; post-separation support; child support (both temporary and permanent); absolute divorce; divorce from bed and board; military divorce; equitable distribution of assets; child custody (both temporary and permanent); retirement benefits and divorce; alimony and spousal support; adoption; and emancipation. Because this area of the law is usually emotionally charged and complicated, the family law attorneys at Arnold & Smith, PLLC act with the utmost dedication to ensure that each client understands his or her options, and then act to achieve the best result possible for that client's particular situation.
Source:
https://www.law.cornell.edu/wex/default_judgment
https://appellate.nccourts.org/opinions/?c=2&pdf=36086
Image Credit:
https://www.freeimages.com/photo/piggy-bank-dollar-1240824
See Our Related Video from our YouTube channel:
https://www.youtube.com/user/ArnoldSmithPLLC?feature=watch
See Our Related Blog Posts: