Board Certified Family Law Specialist Matt Arnold answers the question: "How long does getting a divorce take?"
If you and your spouse decided to end your marriage, you need to understand that it might take months to get a divorce in North Carolina, and that does not even take into consideration the period of separation. In rare cases, your divorce could be resolved within a month. If there are many disputed and contested issues involved, it would take a year or longer to finalize your divorce.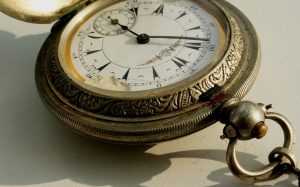 Each divorce case is unique, which is why it is not possible to determine how long a divorce will take without analyzing all of the factors. Schedule a consultation with a Charlotte divorce attorney to discuss your unique situation and determine how long a divorce will take in your particular case.
Length of Divorce Proceedings in North Carolina
Generally speaking, the length of divorce proceedings depends on the duration of the marriage. The longer you and your spouse have been married, the more likely you are to have contested issues. However, there are exceptions to the general rule.
Also, keep in mind that North Carolina requires a 12-month separation period. It means that you and your spouse will have to live separately and apart for a year after deciding to get divorced and before actually requesting a divorce.
Typically, the following factors will extend the length of divorce proceedings:
Child support
Property division
Alimony
Time-sharing and parenting plans
As a broad estimate, an uncontested divorce can take anywhere between 45 and 90 days to finalize in North Carolina, though some things are taking considerably longer during the ongoing pandemic.
The Divorce Process in North Carolina
How long it takes to finalize a divorce depends on the type of divorce. Typically, contested divorces take longer to resolve than uncontested divorces.
After waiting 12 months to comply with North Carolina's mandatory separation period, one spouse will file divorce papers to initiate the legal process. Then, the other spouse is served with the complaint for divorce and has 30 days to respond. In some cases, the respondent spouse may request an extension of time to answer.
If the respondent spouse admits the allegations or fails to file a response within 30 days, the petitioner will be allowed to proceed with their divorce by scheduling a hearing. However, the petitioner must schedule a hearing even if the allegations are denied.
The petitioner spouse will have to demonstrate evidence of their date of separation and proof that the separation was intended to be permanent.
How Long Will it Take to Resolve Your Divorce Case?
Typically, divorces in which parties cannot agree on issues such as child custody, alimony, and property distribution take longer to settle. How long it will take to resolve your particular case depends on a variety of factors. Talk to a skilled family lawyer in North Carolina to estimate how long the divorce process will take in your unique case.
You need to discuss all of the contested issues with a Charlotte divorce lawyer to protect your legal rights and obtain the most favorable outcome. Avoid settling for less than you deserve in an attempt to speed up the divorce process. Contact our family lawyers at Arnold & Smith, PLLC, to talk about your case. Get a phone or video consultation by calling at (704) 370-2828 to speak with our detail-oriented and well-versed lawyers with offices in Charlotte, Lake Norman, and Monroe, please contact Arnold & Smith, PLLC today or find additional resources here.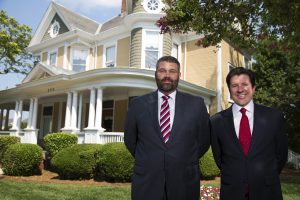 The family law practice group at Arnold & Smith, PLLC includes two Board-Certified Family Law specialists and one Child Welfare Law specialist, as well as several attorneys with many years of family law experience that are committed to providing a powerful voice to individuals facing the often-tumultuous issues in this area of law. The range of issues our family law clients may be facing include pre- and post-nuptial agreements; separation agreements; post-separation support; child support (both temporary and permanent); absolute divorce; divorce from bed and board; military divorce; equitable distribution of assets; child custody (both temporary and permanent); retirement benefits and divorce; alimony and spousal support; adoption; and emancipation. Because this area of the law is usually emotionally charged and complicated, the family law attorneys at Arnold & Smith, PLLC act with the utmost dedication to ensure that each client understands his or her options, and then act to achieve the best result possible for that client's particular situation.
Source:
https://www.arnoldsmithlaw.com/family-law-and-divorce.html
Image Credit:
https://www.freeimages.com/photo/time-1-1419363
See Our Related Video from our YouTube channel:
https://www.youtube.com/user/ArnoldSmithPLLC?feature=watch
See Our Related Blog Posts:
What Happens to My Bank Account After Divorce?