Board Certified Family Law Specialist Matt Arnold answers the question: "What can I do to gain custody of my child in North Carolina?"
Divorces can be messy. Suddenly two people are splitting their assets and lives into two, from what used to be a marriage. Divorce does not only affect the couple getting divorced, however. Oftentimes there are children to be considered. Most parents want what is best for their children, this includes wanting what is best for them in divorce. Custody agreements detail what exactly the arrangement will be between the two parents who will be co-parenting the child.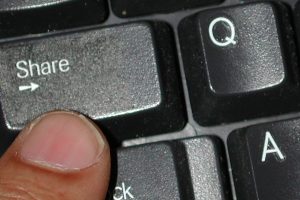 Sharing custody of a child requires communication and compliance with court orders to make sure that the child is safe and taken care of. This does not always happen. Some parents, whether intentionally or unintentionally, interfere with child custody in North Carolina. One of the common ways that interference occurs is when one parent is trying to hurt the other parent. In this attempt to hurt the ex-spouse, the parent ends up disrupting parental rights and time that is usually spent with the child. This can have serious consequences.
Types of Interference
As stated above, one of the ways that parents interfere with custody agreements is by trying to disrupt the time the other parent has with the children. This can also be called parental kidnapping. There are many ways that this can occur, including:
Refusing to bring the child to a visit with the other parent or refusing the parent designated parenting time
Refusing or prohibiting a child from contacting the other parent, whether by phone, email, or other mode of contact
Removing the child from the state, or country, without the consent of the other parent
Not returning the child to the other parent as stipulated by the parenting agreement
Negatively talking about the other parent in front of the child in an attempt to sway the child's opinion or alienate the child from the parent
There are situations that might seem like interference, but are not. For example, emergencies, protecting a child from danger, or agreed upon deviations from the parenting agreement are not considered custodial interference.
Consequences
Interfering with custody is a serious violation. There are many potential consequences for interfering with custody. These include:
Criminal charges
Modification of the custody or visitation order by the courts
Court ordered counseling
Supervised visits for the parent who has violated the custody agreement
Meetings taking place in public, neutral locations to exchange the child
Various fines or fees
The above mentioned consequences can only happen if the interference is reported. If you think that your spouse, or ex-spouse, is interfering with your right to parent your child, it is important to report this behavior. You can only get help if you make your issue known. An experienced family law attorney can help you in this situation. The family law attorneys at Arnold & Smith, PLLC know that you want what is best for your child. As such, we work diligently and with care to the sensitivity of the topic to get the best results under the circumstances. Contact us today for a consultation. If you find yourself facing a complicated family law matter and need the help of experienced family-law attorneys in or around Charlotte, Lake Norman, or our new office in Monroe (by appointment only until 2019), please contact Arnold & Smith, PLLC today at (704) 370-2828 or find additional resources here.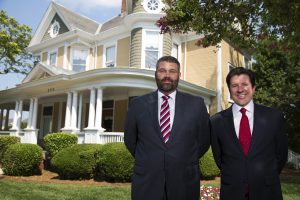 The family law practice group at Arnold & Smith, PLLC includes two Board-Certified Family Law specialists and one Child Welfare Law specialist, as well as several attorneys with many years of family law experience that are committed to providing a powerful voice to individuals facing the often-tumultuous issues in this area of law. The range of issues our family law clients may be facing include pre- and post-nuptial agreements; separation agreements; post-separation support; child support (both temporary and permanent); absolute divorce; divorce from bed and board; military divorce; equitable distribution of assets; child custody (both temporary and permanent); retirement benefits and divorce; alimony and spousal support; adoption; and emancipation. Because this area of the law is usually emotionally charged and complicated, the family law attorneys at Arnold & Smith, PLLC act with the utmost dedication to ensure that each client understands his or her options, and then act to achieve the best result possible for that client's particular situation.
Source:
https://www.ncbar.org/media/209956/child-custody-visitation-and-child-support.pdf
https://www.ncleg.net/EnactedLegislation/Statutes/PDF/ByArticle/Chapter_14/Article_10.pdf
Image Credit:
https://www.freeimages.com/photo/share-key-1524927
See Our Related Video from our YouTube channel:
https://www.youtube.com/user/ArnoldSmithPLLC?feature=watch
See Our Related Blog Posts: