Board Certified Family Law Specialist Matt Arnold answers the question: " I'm not getting along with my husband. We've been married two weeks and it was a mistake. Can't I just get an annulment?"
In today's society, it is not unusual to hear about domestic violence happening within marriages. As unfortunate it is to hear these stories in the media, it is important for victims to find their voice and encourage other victims to tell their stories. For victims of domestic violence, one of the hardest things to do is leave their abusive spouse. Fortunately, divorce is an option. Domestic violence is a common cause of divorce in the United States. The following are common legal questions that domestic violence victims have.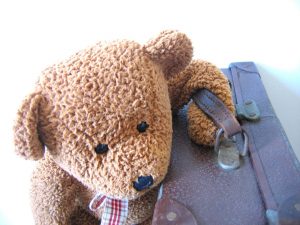 What are the legal options available to me?
One of the most basic questions individuals have is what their options are. Yes, divorce and separation are always options, but that does not mean that there are not other safety issues that arise and must be considered. For example, in North Carolina one of the ways to be granted a divorce is that the couple must be separated for one year prior to receiving the divorce. There is another avenue for divorce involving one spouse being found insane, but the route that most people take is separating for one year. In that one year, an individual who has been a victim of domestic violence will likely need there to be safety measures put in place to protect the spouse.
A Domestic Violence Protective Order is an order from the court to provide the victim of domestic violence and usually any children the couple has. It is important to note that this type of relief is temporary. There are different types of relief that can be provided by the protective order, including:
Granting possession of the shared marital home to the victim spouse; or
Stating that an individual is not permitted to contact you in any way while the order is in place; or
The custody of shared children is temporarily granted to the victim spouse; or
Child/spousal support.
The above list can be combined, separated, or supplemented with other terms. These are merely common types of relief that are often granted. The protective order can provide protection during the one year separation required for divorce.
Does domestic violence affect custody disputes?
Once you and your children are safe, the next issue to tackle is the custody of your children when a divorce is finalized. Domestic violence can play a role when a judge is determining custody. When a judge is trying to make a custody decision, he or she takes into consideration many factors that affect the health and well-being of the child. One of these factors is domestic violence. More recent abuse can be more of an impact to the judge. Additionally, testimony by a child can factor into the custody determination.
If you have questions about divorce, domestic violence, custody, or other family law matters, contact a dedicated attorney who is well-versed in these matters. The family law attorneys at Arnold & Smith, PLLC are here to help you. We handle cases with sensitivity and care to help you achieve your goals. Contact us today to find out more. If you find yourself facing a complicated family law matter and need the help of experienced family-law attorneys in or around Charlotte, Lake Norman, or our new office in Monroe (by appointment only until 2019), please contact Arnold & Smith, PLLC today at (704) 370-2828 or find additional resources here.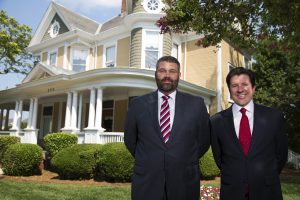 The family law practice group at Arnold & Smith, PLLC includes two Board-Certified Family Law specialists and one Child Welfare Law specialist, as well as several attorneys with many years of family law experience that are committed to providing a powerful voice to individuals facing the often-tumultuous issues in this area of law. The range of issues our family law clients may be facing include pre- and post-nuptial agreements; separation agreements; post-separation support; child support (both temporary and permanent); absolute divorce; divorce from bed and board; military divorce; equitable distribution of assets; child custody (both temporary and permanent); retirement benefits and divorce; alimony and spousal support; adoption; and emancipation. Because this area of the law is usually emotionally charged and complicated, the family law attorneys at Arnold & Smith, PLLC act with the utmost dedication to ensure that each client understands his or her options, and then act to achieve the best result possible for that client's particular situation.
Source:
https://www.ncleg.net/EnactedLegislation/Statutes/PDF/ByArticle/Chapter_50/Article_1.pdf
https://www.ncbar.org/media/209956/child-custody-visitation-and-child-support.pdf
Image Credit:
https://www.freeimages.com/photo/more-travel-teddies-series-n-1555894
See Our Related Video from our YouTube channel:
https://www.youtube.com/user/ArnoldSmithPLLC?feature=watch
See Our Related Blog Posts: