Board Certified Family Law Specialist Matt Arnold answers the question: "Do I need an attorney to get a Divorce in North Carolina?"
If you cannot afford a Charlotte divorce attorney, North Carolina's court system has another option that does not require you to pay for legal representation. The North Carolina Judicial Branch has introduced the first-ever statewide "self-help packet" for those who cannot afford a lawyer or do not want to deal with attorneys. The packet provides an easier method for getting divorced by offering general guidance, according to The News-Herald.
The packet can be used by an unrepresented party as long as their divorce does not involve claims for child custody or equitable distribution. However, legal experts doubt that this method can be as effective as hiring a lawyer who knows state laws and can help achieve the most favorable outcome.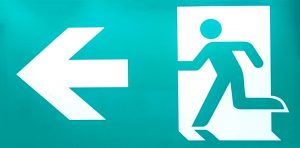 Fact: According to North Carolina Courts, more than 36,000 divorces were filed across the state in the fiscal year 2018-2019.
How Does the 'Self-Help Packet' Work in North Carolina?
The "self-help" packet was developed by the North Carolina Equal Access to Justice Commission and is accessible for North Carolina residents online. The divorce packet includes all necessary legal information, step-by-step instructions, and forms for getting an absolute divorce.
Although you can access the packet online, the paperwork must be filed in hard copy to the office of the clerk in the county where you intend to file for divorce.
Even the North Carolina Administrative Office of the Courts, which announced the packet, admitted that retaining a divorce attorney is still the most optimal way to "accomplish the goal of dissolving a marriage."
The divorce packet aims to help those who cannot afford to hire a lawyer to dissolve their marriage. The packet allows you to assess whether your circumstances are appropriate for a simple divorce or whether there are any complicating factors that require a legal consultation prior to filing.
Does This Mean You can Now Get Divorced for Free?
If the "self-help packet" cannot replace a divorce lawyer, what does it intend to do? Basically, the packet serves to supplement the practices that clerks of superior court have in place to assist persons wanting to get divorced in Charlotte or elsewhere in North Carolina.
Some clerks across the state may choose to make copies of the self-help packet for public distribution, though they may charge for the cost of copies. Although the packet itself can be accessed for free, the fee for filing an absolute divorce remains $225 and does not go anywhere regardless of whether you use the packet or not.
The main idea behind North Carolina's divorce packet is to provide greater access to the court system through a simplified process. While the packet does provide helpful information for getting divorced, judicial employees are not permitted to offer legal advice or help fill out any forms for the public.
If any questions arise, you can get legal advice by consulting a Charlotte family law attorney licensed to practice law in the state.
While the packet can be a valuable tool when preparing to file for divorce, it cannot substitute an attorney who investigates your unique circumstances and helps achieve the most optimal outcome by resolving any disputes between the parties and finding a middle ground.
If you find yourself facing a complicated family law matter and need the help of experienced family-law attorneys, speak with our detail-oriented and well-versed lawyers in or around Charlotte, Lake Norman, or at our new office in Monroe, please contact Arnold & Smith, PLLC today at (704) 370-2828 or find additional resources here.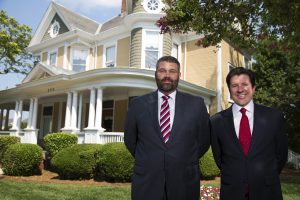 The family law practice group at Arnold & Smith, PLLC includes two Board-Certified Family Law specialists and one Child Welfare Law specialist, as well as several attorneys with many years of family law experience that are committed to providing a powerful voice to individuals facing the often-tumultuous issues in this area of law. The range of issues our family law clients may be facing include pre- and post-nuptial agreements; separation agreements; post-separation support; child support (both temporary and permanent); absolute divorce; divorce from bed and board; military divorce; equitable distribution of assets; child custody (both temporary and permanent); retirement benefits and divorce; alimony and spousal support; adoption; and emancipation. Because this area of the law is usually emotionally charged and complicated, the family law attorneys at Arnold & Smith, PLLC act with the utmost dedication to ensure that each client understands his or her options, and then act to achieve the best result possible for that client's particular situation.
Source:
https://www.morganton.com/mnh/self-help-packet-now-available-for-simple-divorce/article_8eb4140d-bd17-51bd-a573-ca1a52933da4.html
https://www.nccourts.gov/news/tag/press-release/self-help-packet-now-available-for-self-represented-litigants-seeking-simple-divorce
Image Credit:
https://www.freeimages.com/photo/fire-exit-sign-2-1638497
See Our Related Video from our YouTube channel:
https://www.youtube.com/user/ArnoldSmithPLLC?feature=watch
See Our Related Blog Posts: