Board Certified Family Law Specialist Matt Arnold answers the question: "How will the judge divide our property?"
Although there is a degree of nobility involved in pursuing a minimalist lifestyle that attempts to obtain as little debt and unnecessary living items as possible, the reality is that for many Americans, building wealth and accumulating different types of property is a lifelong goal.  When two people decide to get married, this decision often results in the combination of wealth and assets as they forge a path together. When the relationship sours and the couple decides to explore divorce, it can call into question what each spouse's property ownership will look like in the future.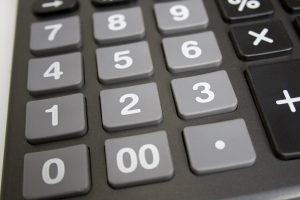 When discussing property within the realm of North Carolina's divorce laws, many spouses enter the conversation with their divorce attorney under the false assumption that only physical property such as homes and cars is included. The reality is that many different types of property are included in divorce cases, such as retirement accounts, investment portfolios, and any other type of good or investment purchased by the couple after the date of marriage.
When it comes to dividing property in a divorce, North Carolina state law uses a system of property division known as equitable distribution. Used by the majority of states, this system looks at the assets and debts incurred by the married couple and attempts to split them in an equitable fashion, as opposed to a simple 50/50 split. Achieving an accurate distribution of property under an equitable distribution system therefore requires careful consideration of all assets and debts acquired during the marriage.
While consultation with an experienced local divorce attorney is always the preferred course of action in these cases, there are some general points of knowledge regarding property division in North Carolina to which all residents should be made aware. Therefore, this article aims to provide some baseline information on how couples can prepare for property division in North Carolina.
Understanding Property Types in North Carolina
For the purposes of divorce in North Carolina, the term "property" can mean three different things. Marital property encompasses all property obtained during the marriage until the date of separation, which is different from the date of divorce. In contrast, separate property encompasses property that is gained or lost after the date of separation as well as any property that was acquired before the date of marriage.
A third type of property exists in North Carolina divorce cases. Known as divisible property, this encompasses any change in value of marital property that occurs between the separation date and the official termination of the marriage (i.e. divorce). Examples include a work bonus or interest payment on a stock dividend that is paid after the separation date but was considered marital property initially.
When to Contact an Attorney
While the categories of property may make it appear that filing for divorce is a simple process, this is rarely the case as many spouses soon realize. To ensure a divorce court has all the relevant information needed to make an informed decision regarding property distribution, the services of an experienced divorce attorney are often necessary.
For years, the attorneys at Arnold & Smith, PLLC have been helping spouses in Charlotte and throughout North Carolina as they navigate the property division aspect of divorce. Get a phone, video or in-person consultation by calling at (704) 370-2828 to speak with our detail-oriented and well-versed lawyers with offices in Charlotte, Lake Norman, and Monroe, please contact Arnold & Smith, PLLC today or find additional resources here.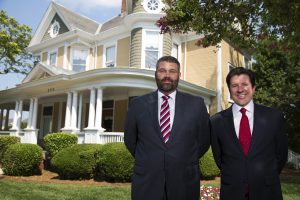 The family law practice group at Arnold & Smith, PLLC includes two Board-Certified Family Law specialists and one Child Welfare Law specialist, as well as several attorneys with many years of family law experience that are committed to providing a powerful voice to individuals facing the often-tumultuous issues in this area of law. The range of issues our family law clients may be facing include pre- and post-nuptial agreements; separation agreements; post-separation support; child support (both temporary and permanent); absolute divorce; divorce from bed and board; military divorce; equitable distribution of assets; child custody (both temporary and permanent); retirement benefits and divorce; alimony and spousal support; adoption; and emancipation. Because this area of the law is usually emotionally charged and complicated, the family law attorneys at Arnold & Smith, PLLC act with the utmost dedication to ensure that each client understands his or her options, and then act to achieve the best result possible for that client's particular situation.
Source:
https://www.nccourts.gov/help-topics/divorce/separation-and-divorce
Image Credit:
https://www.freeimages.com/photo/the-calculator-2-1237708
See Our Related Video from our YouTube channel:
https://www.youtube.com/user/ArnoldSmithPLLC?feature=watch
See Our Related Blog Posts: