Board Certified Family Law Specialist Matt Arnold answers the question: "How much does it cost to get divorced, and how does the billing process work?"
In contemporary American society, just about every adult resident can identify as a consumer.  We pay for food, shelter, entertainment, and even education. Because we care about where our money goes in most circumstances, we want to be well-educated about the costs involved in a decision before we make an investment. While purchasing goods such as a new car can be easy for consumers to envision, services such as those of a divorce attorney can be harder for prospective clients to plan for.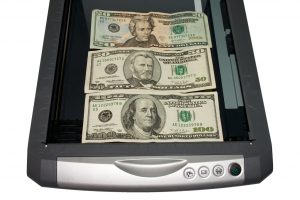 For many spouses in North Carolina who are planning to file for divorce, there is an expectation of some financial commitment in terms of hiring and utilizing the services of an experienced local divorce attorney. However, the costs involved in a divorce are often much different than clients initially realize, based on a number of different factors that can differ with each case.
While North Carolina provides guidance and insight into the divorce process, it does not provide much in the way of giving spouses a picture of the financial costs involved in getting divorced in the state. Although consultation with a local experienced divorce attorney is always the preferred course of action when determining how much a divorce will cost there are some general guidelines to which all North Carolina residents should be made aware. Therefore, this article aims to provide some baseline information on the costs involved in getting a divorce.
Hourly Fees for Divorce Lawyers
Recently, the legal advice website NOLO published a fairly unprecedented study on the costs of divorce across the United States. Due to the high volume of traffic the website receives, predominantly from individuals seeking legal professionals or advice, NOLO was able to survey these visitors to determine what course of action they took and how much they were paying for a divorce attorney.
Nationwide survey results indicated that on average, clients are paying their divorce attorney $270 per hour for their services, although individual rates varied substantially based on a number of factors. For example, clients looking for a divorce attorney in a major coastal metropolitan area can expect to pay significantly more per hour for legal counsel.
Total Cost of Divorce
For many spouses going through divorce, the needs involved necessitate the employment of a "full service" divorce attorney who will handle everything involved in the case from beginning to end. Results from the NOLO survey indicated that for spouses who used this type of legal counsel, the total bill on average was $12,900. Of this total, approximately $11,300 were paid in attorneys' fees and $1,600 was spent on miscellaneous expenses such as court costs, tax professionals, and real estate appraisals and inspections.
Finding the Right Divorce Attorney in Charlotte
When looking for a quality divorce attorney, cost of services is not the only factor to consider, but it is significant. For years, the attorneys at Arnold & Smith, PLLC have been helping spouses in Charlotte and throughout North Carolina navigate the divorce process at a reasonable cost. Get a phone, video or in-person consultation by calling at (704) 370-2828 to speak with our detail-oriented and well-versed lawyers with offices in Charlotte, Lake Norman, and Monroe, please contact Arnold & Smith, PLLC today or find additional resources here.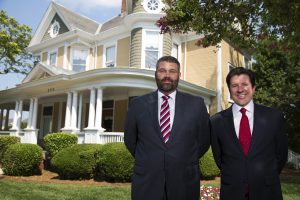 The family law practice group at Arnold & Smith, PLLC includes two Board-Certified Family Law specialists and one Child Welfare Law specialist, as well as several attorneys with many years of family law experience that are committed to providing a powerful voice to individuals facing the often-tumultuous issues in this area of law. The range of issues our family law clients may be facing include pre- and post-nuptial agreements; separation agreements; post-separation support; child support (both temporary and permanent); absolute divorce; divorce from bed and board; military divorce; equitable distribution of assets; child custody (both temporary and permanent); retirement benefits and divorce; alimony and spousal support; adoption; and emancipation. Because this area of the law is usually emotionally charged and complicated, the family law attorneys at Arnold & Smith, PLLC act with the utmost dedication to ensure that each client understands his or her options, and then act to achieve the best result possible for that client's particular situation.
Source:
https://www.nccourts.gov/help-topics/divorce/separation-and-divorce
https://www.nolo.com/legal-encyclopedia/ctp/cost-of-divorce.html
Image Credit:
https://www.freeimages.com/photo/dollars-in-the-scanner-1239372
See Our Related Video from our YouTube channel:
https://www.youtube.com/user/ArnoldSmithPLLC?feature=watch
See Our Related Blog Posts: