Board Certified Family Law Specialist Matt Arnold answers the question: "What does uncontested divorce mean?"
Divorce can be a complicated affair for any family, but for military families, the matter can be even more complex. It should go without saying that military families in general face unique challenges that civilian families do not; deployment and placement elsewhere on duty means that military parents and their children must grow used to being away from each other for extended periods of time. However, no matter how accustomed to physical separation a military family may grow out of necessity, many are not prepared for the more permanent fissure of divorce.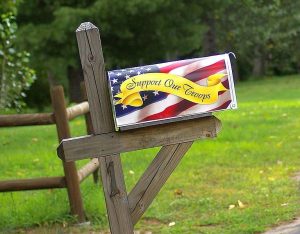 As with all divorces, divorce in military families can be emotionally taxing and only grow more complicated when children are involved, necessitating child custody and support determinations by the court. Besides the commonplace issues of child custody and support, military spouses can have their active duty status used against their favor when involved in custody and visitation disputes.  Speaking with a skilled family law attorney is critical to understanding how it will impact matters of child custody, military benefits, and post-separation support before proceeding.
Service of process
Before the substantive issues in any divorce can be considered by the court, however, you must first have your spouse properly served with notice of the divorce filing. This can be difficult when a non-military spouse is the filing spouse. Getting your military spouse properly served can be an issue depending on where they are deployed or located.
If you are using the spouse's military address, a sheriff or process server can act to serve your spouse with the papers. Military officials cannot function as process servers on base, but upon reasonable request they often allow a service member to voluntarily accept service. If this does not work, mailing the documents by certified mail, return receipt requested, to the unit commander with a request that they be given to your spouse with an acceptance of service form can be sufficient.
If your spouse is stationed overseas, the process becomes more complicated. If the host nation does not object, it is sometimes possible to serve notice of divorce filings via registered or certified U.S. mail to the spouse's unit's APO or FPO address (with return receipt affixed and postage paid).
If your spouse is stationed in a country signatory to the Hague Convention on Service Abroad of Judicial and Extrajudicial Documents, you will need to comply with these extra requirements as well. Some countries, such as Japan, permit service of process by certified or registered mail, while others, such as Germany, require documents to be served through a specific government office and translated into the host nation's language regardless of the fact that you are serving an American service member.
When it comes to getting your spouse into court, military regulations can be of some help as they encourage the granting of leave when a service member needs to attend a court proceeding. Your divorce attorney can use a discovery request to obtain a copy of the military spouse's Leave and Earnings Statement, which will show how much leave your spouse has used and how much is still available.
In addition to these hurdles, divorce will affect the veteran benefits to which a spouse was formerly entitled, including retirement benefits. If you are in a military family facing divorce, it is extremely important to speak with an experienced family law attorney as soon as possible.
If you find yourself facing a complicated family law matter, then you need the help of experienced family-law attorneys in Charlotte, North Carolina who can help guide you through the often confusing process of divorce. Please contact Arnold & Smith, PLLC today at (704) 370-2828 or find additional resources here.
About the Author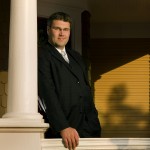 Matthew Arnold is a Managing Member of Arnold & Smith, PLLC, where he focuses on the areas of family law, divorce, child custody, child support, alimony and equitable distribution.
Mr. Arnold was raised in Charlotte, where he graduated from Providence Senior High School. He attended Belmont Abbey College, where he graduated cum laude, before attending law school at the University of North Carolina at Chapel Hill on a full academic scholarship.
A certified Family-Law Specialist, Mr. Arnold is admitted to practice in all state and administrative courts in North Carolina, before the United States District Court for the Western District of North Carolina, and before the Fourth Circuit Court of Appeals in Richmond, Virginia.
In his free time, Mr. Arnold enjoys golfing and spending time with his wife and three children.
Source:
http://www.americanbar.org/newsletter/publications/gp_solo_magazine_home/gp_solo_magazine_index/miltiaryfamlaw.html
Image Credit:
https://commons.wikimedia.org/wiki/File:Support-our-troops.jpg
See Our Related Video from our YouTube channel:
https://www.youtube.com/user/ArnoldSmithPLLC?feature=watch
See Our Related Blog Posts: