Matthew R. Arnold of Arnold & Smith, PLLC answers the question "Do I need an attorney to get a Divorce in North Carolina?"
A Cleveland, Ohio judge found himself on the other side of the bench after being arrested Saturday for beating his wife.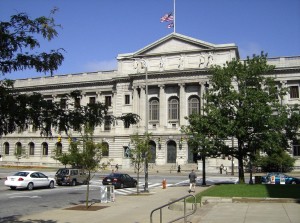 Cuyahoga County Common Pleas Judge Lance Mason was accused of punching, biting and choking his wife inside a vehicle in Shaker Heights, where Mason is from, according to witnesses. Aisha Mason—Judge Mason's wife—sustained "serious facial injuries," including broken facial bones, according to reports. The couple's children, aged four and six, respectively, were in the vehicle during the beating.
Judge Mason allegedly threw his wife out of their vehicle at the corner of Van Aken Boulevard and Avalon Road. Aisha Mason told emergency dispatchers she feared for the safety of the couples' children and pleaded with responders to find the children and get them out of harm's way.
Judge Mason was arrested at his home in Cleveland about twenty minutes after the alleged beating, after his sister called police to report that he was threatening to kill himself with a gun. Judge Mason was charged with felonious assault.
While in custody, Judge Mason admitted to having weapons in his bedroom and attic. Officers searched his home and found some 2,500 rounds of ammunition, a 12-gauge shotgun, a Winchester shotgun, a 50-shell shotgun belt, two semi-automatic rifles, two handguns, a sword, four canisters of smoke grenades and a bulletproof vest.