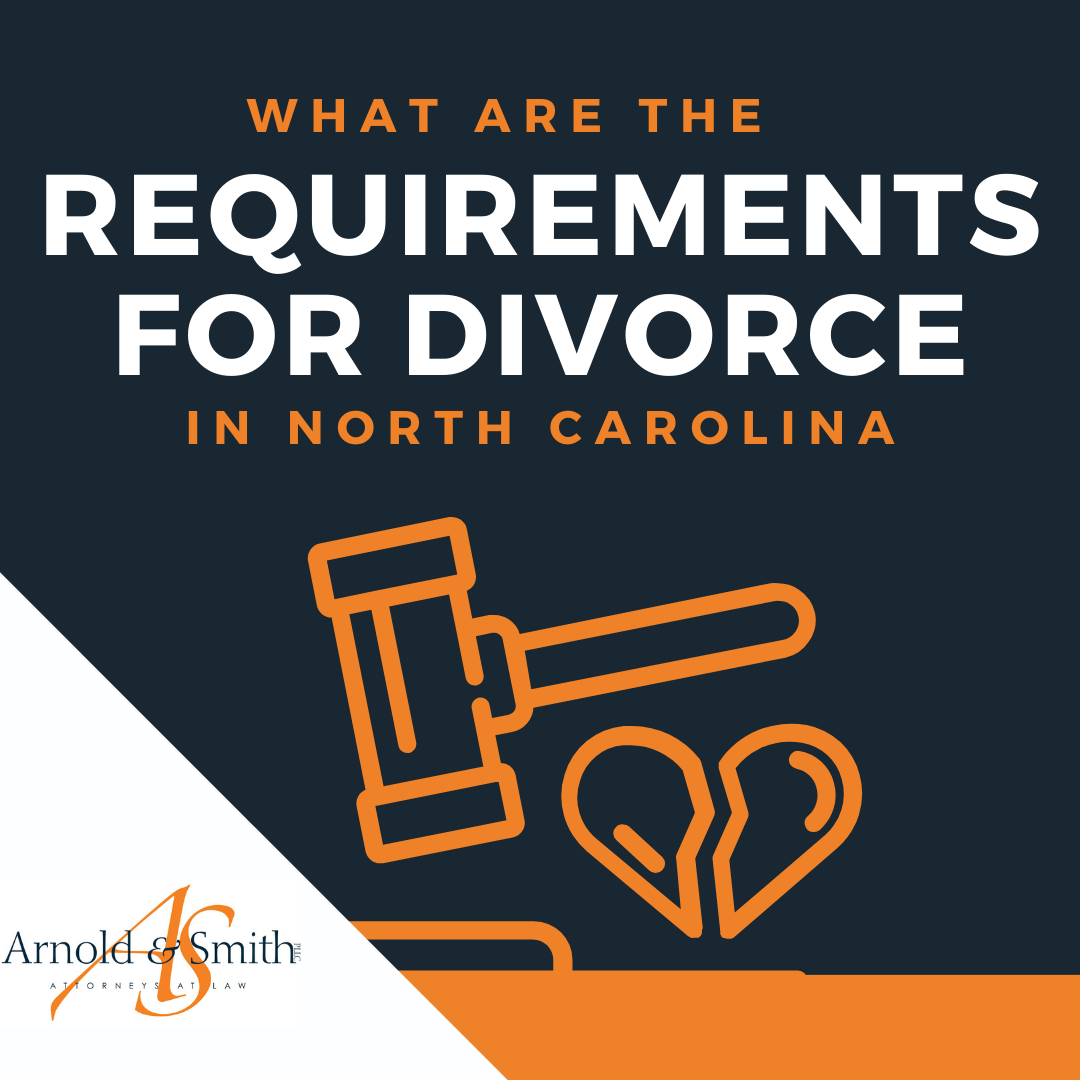 What are the Requirements for Divorce in North Carolina?
Marriages do not always last forever. Although you and your spouse began your marriage with the intention of a lifelong union, people and circumstances change, and you may decide to end your marriage. There are many issues that you must settle as part of a divorce. Before you can begin the process, you need to understand the requirements and make sure that you meet the criteria set forth by North Carolina law to dissolve your marriage.
Absolute Divorce in North Carolina
There are two types of divorce in North Carolina including absolute divorce and divorce from bed and board. A divorce from bed and board is similar to a legal separation and does not end the marriage. The most common divorce in North Carolina is the absolute divorce. An absolute divorce is a way to legally end a marriage. Before you can seek an absolute divorce, you must meet the criteria.
Board Certified Family Law Specialist Matt Arnold answers the question: "Do I have to be living separately to meet with a lawyer about divorce?"
Eligibility Requirements for Absolute Divorce
Every state has its specific requirements for obtaining a divorce. Divorce is a legal process, and therefore, there are laws that govern separation and divorce. You must meet several eligibility requirements before you can get divorced in North Carolina.
Residency Requirement – At least one spouse must be a resident of North Carolina to get divorced here. One of you must have lived in North Carolina for at least six months before you file.
Separation Requirement – You and your spouse must be separated for more than one year before you can file for absolute divorce in North Carolina.
It does not matter where you got married or where you lived previously. As long as you or your spouse have resided in North Carolina for a period of six months, you are allowed to file for divorce. Either party may initiate the divorce, and only one of you needs to live in the state.
North Carolina Separation Requirement
Every state has its own laws that pertain to divorce. In North Carolina, you must be separated from your spouse for a year before you can file for absolute divorce. Separation means living apart and not in the same house. For example, you cannot claim to be separated while still residing together. The one-year clock starts when you begin living separately. You must have the intent to end the marriage. If you get back together, even briefly, the one-year clock resets, and you will need to fulfill a full year of separation. The separation requirement is in place to ensure that couples are sure of their decision to end the marriage. Therefore, you cannot quickly get divorced in North Carolina.
Seeking Absolute Divorce in North Carolina
Once you meet the requirements for divorce, you may proceed by filing for absolute divorce in the jurisdiction where you live. North Carolina has "no-fault" divorce. This means that you may get a divorce when the marriage is irretrievably broken and cannot be repaired. Either party may file for divorce. Couples are encouraged to work together to resolve settlement terms such as property distribution, child custody and visitation, and more. In North Carolina, marital property must be divided in a 50/50 manner. Some divorces are more complex than others. An experienced divorce attorney will guide the process to make it easier and less stressful.
If you want to end your marriage, we are here to help. Contact us today at Arnold & Smith, PLLC, at (704) 370-2828 to discuss the details. We practice in North Carolina as well as South Carolina.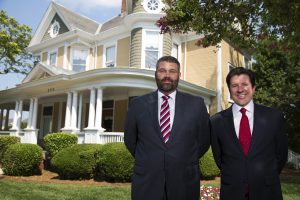 The family law practice group at Arnold & Smith, PLLC includes two Board-Certified Family Law specialists and one Child Welfare Law specialist, as well as several attorneys with many years of family law experience that are committed to providing a powerful voice to individuals facing the often-tumultuous issues in this area of law. The range of issues our family law clients may be facing include pre- and post-nuptial agreements; separation agreements; post-separation support; child support (both temporary and permanent); absolute divorce; divorce from bed and board; military divorce; equitable distribution of assets; child custody (both temporary and permanent); retirement benefits and divorce; alimony and spousal support; adoption; and emancipation. Because this area of the law is usually emotionally charged and complicated, the family law attorneys at Arnold & Smith, PLLC act with the utmost dedication to ensure that each client understands his or her options, and then act to achieve the best result possible for that client's particular situation.
Source:
Separation and Divorce | North Carolina Judicial Branch (nccourts.gov)
divorce | Wex | US Law | LII / Legal Information Institute (cornell.edu)
Image Credit:
Couple at home experiencing conflict Free Photo Download | FreeImages
See Our Related Video from our YouTube channel:
https://www.youtube.com/user/ArnoldSmithPLLC?feature=watch
See Our Related Blog Posts: