Board Certified Family Law Specialist Matt Arnold answers the question: " Is there some property that the judge cannot divide?"
Marriage brings about different experiences and problems that you might not face on your own, such as raising children, figuring out how to merge your finances, and many others. One thing that you might not expect is that your spouse could face criminal charges and the prosecution looking to you for testimony and evidence against him or her. Are you required to testify against your spouse? Spousal privilege is a doctrine that protects some communications between husband and wife.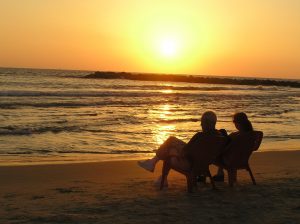 Types of Spousal Privilege
Spousal privilege is meant to protect communications between spouses while also encouraging harmony within a marriage. It is not difficult to imagine a marriage having problems if spouses start turning on each other. However, not every communication is always protected between husband and wife. There are two types of spousal privilege – testimonial and communications.
Testimonial Privilege
Testimonial privilege comes into play during criminal cases. If a husband or wife is called upon by the prosecution to testify against his or her spouse, he or she can assert testimonial privilege. Asserting testimonial privilege is essentially refusing to testify. Testimonial privilege does not have to be asserted, however. A spouse can choose to testify against a spouse and waive the privilege. Even if the defendant spouse objects to the spouse testifying, the privilege can still be waived. In order for testimonial privilege to be an option, the spouse and defendant must be married at the time the witness spouse is asserting the privilege.
Communications Privilege
Spousal communication privilege can be asserted in either criminal or civil cases. Communication privilege is just what it sounds like, it is a protection of communications between spouses. This covers both words and actions, however, the communication is looked at as a whole and must convey that the communication was meant to be private. Both spouses can assert this privilege and can refuse to disclose confidential information. Additionally, communications privilege survives the end of a marriage, through both divorce or death. The burden of proof rests on the opposing party to the privilege assertion to prove that the spoken communication or action was not meant to be private, and therefore not subject to the communications privilege.
Spousal Privilege in North Carolina
Spousal privilege in North Carolina is addressed in a statute. North Carolina law states that "no husband or wife shall be compelled to disclose any confidential communication made by one to the other during their marriage." However, there are some exceptions to privilege because the state has an interest in matters outside of just marital harmony. Some examples of the exceptions to privilege include:
Assault or threats
Trespassing crimes against the other spouse if they are living separately
Criminal charges against a minor child of one spouse, or both spouses
Prosecution for abandonment or failure to support the other spouse or their children
The experienced family law attorneys at Arnold & Smith, PLLC are here to help you with spousal privilege so that you are prepared. The difference between the types of privilege and when they are applicable can be confusing, but our attorneys are here to help you understand.  Contact us for a consultation. If you find yourself facing a complicated family law matter and need the help of experienced family-law attorneys in or around Charlotte, Lake Norman, or our new office in Monroe (by appointment only until 2019), please contact Arnold & Smith, PLLC today at (704) 370-2828 or find additional resources here.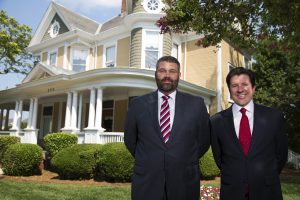 The family law practice group at Arnold & Smith, PLLC includes two Board-Certified Family Law specialists and one Child Welfare Law specialist, as well as several attorneys with many years of family law experience that are committed to providing a powerful voice to individuals facing the often-tumultuous issues in this area of law. The range of issues our family law clients may be facing include pre- and post-nuptial agreements; separation agreements; post-separation support; child support (both temporary and permanent); absolute divorce; divorce from bed and board; military divorce; equitable distribution of assets; child custody (both temporary and permanent); retirement benefits and divorce; alimony and spousal support; adoption; and emancipation. Because this area of the law is usually emotionally charged and complicated, the family law attorneys at Arnold & Smith, PLLC act with the utmost dedication to ensure that each client understands his or her options, and then act to achieve the best result possible for that client's particular situation.
Source:
https://benchbook.sog.unc.edu/sites/default/files/pdf/Privileged%20Communications%20%28Jan.%202016%29.pdf
https://www.ncleg.net/EnactedLegislation/Statutes/HTML/BySection/Chapter_8/GS_8-57.html
Image Credit:
https://www.freeimages.com/photo/sunset-couple-1563169
See Our Related Video from our YouTube channel:
https://www.youtube.com/user/ArnoldSmithPLLC?feature=watch
See Our Related Blog Posts: