Board Certified Family Law Specialist Matt Arnold answers the question: "When do you get alimony?"
When couples in North Carolina seek to end their marriages, they determine how to distribute their assets and debts in an equitable manner. In some cases, alimony is necessary for one or the other spouse. Alimony is also called spousal support. Alimony is money that is paid from one spouse to the other as decided during the divorce process. It may be a permanent order that is put into place by a judge in family court. An experienced divorce attorney will review the details of your case and help you get spousal support if it is warranted.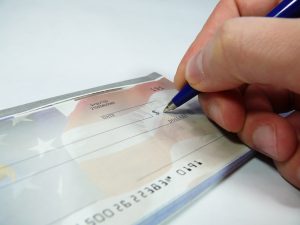 About Spousal Support in North Carolina
There are two main kinds of spousal support in North Carolina including alimony and post separation support (PSS). Alimony is a permanent order that provides payments to a spouse for a period of time, generally with regular payments. Post separation support provides temporary payments to a spouse until the divorce is finalized.
The judge reviews a variety of factors to determine alimony as set forth in North Carolina General Statute 50 (16.3A). Some of the things the judge may review include:
Income of each spouse
Earning potential of spouses
Health and age of the parties
Length of the marriage
Standard of living during marriage
Education and employment opportunities of each person
Payments one spouse made to support the other during the marriage
Debt and legal obligations of each person
Contribution of a homemaker to the marriage
General requirements of each spouse
Child care requirements
Marital misconduct by parties
The issues surrounding the need for alimony as well as the payment amount is complex and is unique to every situation. The judge needs to review the entire matter and hear the factors that each party brings to the table in order to make a decision. Alimony may be provided in a lump sum, but more often it is paid in regular monthly payments. Alimony may continue indefinitely or until the person receiving alimony cohabitates or remarries.
Seeking Alimony in North Carolina
Those who are going through a divorce may assume they will receive spousal support, but that is not always the case. Alimony is much less common than it was several decades ago. Today, many marriages consist of two full-time employees who both contribute to the marriage. North Carolina is a state that divides property according to the equitable distribution principle. Both parties are to receive a fair distribution of assets and property and debts are also to be equitably divided. You may need alimony for a period of time while you get settled into your new way of life. Alimony is much more necessary in situations where there was a long marriage in which only one party worked outside the home.
Spousal support is something that you may feel is necessary to ensure your standard of living following a divorce. Discuss the situation with your attorney to find out how to request alimony as part of your divorce. Get a phone, video or in-person consultation by calling at (704) 370-2828 to speak with our detail-oriented and well-versed lawyers with offices in Charlotte, Lake Norman, and Monroe, please contact Arnold & Smith, PLLC today or find additional resources here.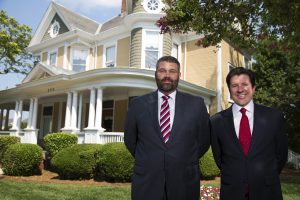 The family law practice group at Arnold & Smith, PLLC includes two Board-Certified Family Law specialists and one Child Welfare Law specialist, as well as several attorneys with many years of family law experience that are committed to providing a powerful voice to individuals facing the often-tumultuous issues in this area of law. The range of issues our family law clients may be facing include pre- and post-nuptial agreements; separation agreements; post-separation support; child support (both temporary and permanent); absolute divorce; divorce from bed and board; military divorce; equitable distribution of assets; child custody (both temporary and permanent); retirement benefits and divorce; alimony and spousal support; adoption; and emancipation. Because this area of the law is usually emotionally charged and complicated, the family law attorneys at Arnold & Smith, PLLC act with the utmost dedication to ensure that each client understands his or her options, and then act to achieve the best result possible for that client's particular situation.
Source:
https://www.ncleg.net/enactedlegislation/statutes/html/bysection/chapter_50/gs_50-16.3a.html#:~:text=%C2%A7%2050%2D16.3A.,Alimony.&text=The%20court%20shall%20award%20alimony,(b)%20of%20this%20section.
https://www.law.cornell.edu/wex/spousal_support
Image Credit:
https://www.freeimages.com/photo/writing-check-1239553
See Our Related Video from our YouTube channel:
https://www.youtube.com/user/ArnoldSmithPLLC?feature=watch
See Our Related Blog Posts: