Board Certified Family Law Specialist Matt Arnold answers the question: "How long does getting a divorce take?"
Normally, when we think of waiting periods and divorce, we are talking about the amount of time a couple has to wait before filing for divorce. In a number of states, these waiting periods exist to try and slow the process. Couples are often required to live separately for some period of time before either can file a divorce petition. Legislators say this time forces a couple to think twice (and maybe thrice) before finally pulling the trigger and moving ahead with a divorce. States have begun lowering these wait times, the goal being to further streamline the divorce process and get couples in and out of court faster.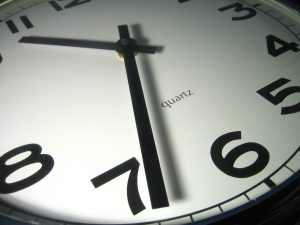 Though shorter wait times pre-divorce are a good thing, one state legislature is currently weighing its options as it relates to wait times post-divorce. In Wisconsin, lawmakers are debating whether to abolish the state's waiting period that starts running after a divorce has been finalized. Lawmakers say the waiting period makes little sense and only works to frustrate adults, preventing them from moving on with their lives at their own pace.
If you are surprised to learn that states have waiting periods post-divorce, you probably are not alone. That is because the practice is quite rare. Only six states have post-divorce waiting periods. In some, like Kansas or Texas, couples only need to wait 30 days post-divorce before they are able to remarry. In others, like Alabama, couples are forced to wait at least 60 days. Finally, in Nebraska, Oklahoma and Wisconsin, divorced couples must wait 180 days (or 6 months) before they are legally permitted to remarry.
In Wisconsin, the waiting period is actually even longer. State law says that couples must not only wait post-divorce to remarry, but the divorce process itself must take at least a certain amount of time. Before the divorce itself can be completed, the couple must wait at least four months. That means couples in the state that are headed for a split have to prepare to wait at least 10 months before they will be able to officially turn the page on a new chapter of their lives.
The period is referred to informally as a "cooling off" period. Some take issue with the term, saying that it implies people should be judged for moving on with their lives soon after divorcing. Some lawmakers have raised this as an objection and are now supporting abolishing the wait time. They argue that no laws are broken by divorcing and that couples who decide to divorce should not be legally permitted from moving on and finding new romantic partners. To do so discriminates unfairly against recently divorced individuals.
Though advocates say that Wisconsin should get out of the business of telling adults when they should remarry, it is not a sure thing that the waiting period will be repealed. Critics say that the waiting period serves an important purpose and allows families time to reflect on their momentous decision. By waiting 6 months before remarrying, couples are given time to rethink their decision before it may be too late. Without this period, couples could make decisions in the heat of the moment that they later regret. After all, critics argue, divorce can be a traumatic experience and people may not be in the best position emotionally to decide on remarriage so soon after its completion.
In the end, advocates for change say that while there may very well be reasons to wait, those are decisions that individuals should make on their own. People are in the best position to understand their own feelings rather than have legislators trying to make blanket decisions that impact all residents of Wisconsin. We will all have to wait and see which of the two sides prevails in the current dispute as the matter is currently before a State Assembly Committee.
If you find yourself facing a complicated family law matter, then you need the help of experienced family-law attorneys in Charlotte, North Carolina who can help guide you through the often confusing process of divorce. Please contact Arnold & Smith, PLLC today at (704) 370-2828 or find additional resources here.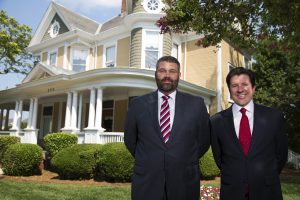 The family law practice group at Arnold & Smith, PLLC includes two Board-Certified Family Law specialists and several attorneys with many years of family law experience that are committed to providing a powerful voice to individuals facing the often-tumultuous issues in this area of law. The range of issues our family law clients may be facing include pre- and post-nuptial agreements; separation agreements; post-separation support; child support (both temporary and permanent); absolute divorce; divorce from bed and board; military divorce; equitable distribution of assets; child custody (both temporary and permanent); retirement benefits and divorce; alimony and spousal support; adoption; and emancipation. Because this area of the law is usually emotionally charged and complicated, the family law attorneys at Arnold & Smith, PLLC act with the utmost dedication to ensure that each client understands his or her options, and then act to achieve the best result possible for that client's particular situation.
Source:
http://www.wsaw.com/fox/content/news/Bill-would-eliminate-6-month-waiting-period-to-remarry-after-divorce-454446533.html
Image Credit:
http://www.freeimages.com/photo/time-1196952
See Our Related Video from our YouTube channel:
https://www.youtube.com/user/ArnoldSmithPLLC?feature=watch
See Our Related Blog Posts: