Board Certified Family Law Specialist Matt Arnold answers the question: "Can any attorney help me with my family law needs in North Carolina?"
Estate planning often conjures up images of legacy and wealth planning. While this is true, estate planning directives are evolving with technology. However, many people are unaware of what happens to their digital assets upon death. It is for this reason that digital assets tend to go unaddressed at the time of one's death.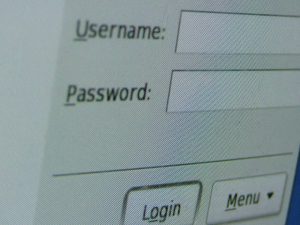 A digital estate plan or digital estate memorandum is one way of carrying on your digital legacy. While the information below is helpful in your planning, please consult a North Carolina estate planning lawyer to ensure that your specific needs are met.
What is Digital Estate Planning?
A digital estate plan is a written document containing directives as to how your personal representative treats your digital assets upon death. Planning for this type of property is a new and developing concept within the field of law. However, the legal community recognizes them as critical to a comprehensive estate plan.
Digital assets in your estate may include:
Email accounts
Domain names and websites
Cloud storage items
Stored payment information
Social media accounts
When you pass away, your personal representative must manage your estate, including your digital assets. Addressing how you want them to be treated is not only a way to carry on your legacy, but you also make things a little easier on your loved ones.
How to Start the Digital Estate Planning Process
It is standard practice to begin your digital estate plan by taking an inventory of all digital assets held by your estate. You can store your information in a spreadsheet or cataloging applications to help keep track of any changes over time.
Next, you need to appoint the person responsible for carrying out the directives contained in your digital asset memorandum or will. You can choose anyone who meets your liking. The most important characteristic is that he or she is a trustworthy individual.
Finally, meet with a North Carolina estate planning lawyer to ensure your digital assets are protected. He or she will work with you to create an estate plan that accounts for federal and state statutes while meeting your needs.
Why Hiring an Estate Planning Lawyer in North Carolina is Important
The primary goal of estate planning is to address every aspect of your life by tying up the associated affairs. Plus, your directives must be compliant with state and federal laws. The most efficient and effective way to meet both requirements is by hiring an attorney to assist you in managing your estate from a comprehensive perspective.
He or she can assess what exactly is needed to plan for your passing while listening for other clues that may signal additional or specific needs. Knowing that your family and personal affairs are in order can give you a tremendous sense of peace.
Consider Working With Arnold & Smith, PLLC
At Arnold & Smith, PLLC, let us help you preserve your digital and financial legacy. You can schedule a consultation with one of our Charlotte, NC lawyers today by calling (704) 370-2828 any time. If you find yourself facing a complicated family law matter and need the help of experienced family-law attorneys in or around Charlotte, Lake Norman, or our new office in Monroe, please contact Arnold & Smith, PLLC today at (704) 370-2828 or find additional resources here.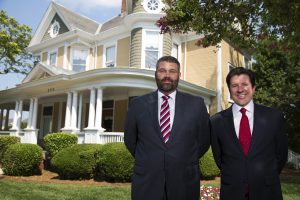 The family law practice group at Arnold & Smith, PLLC includes two Board-Certified Family Law specialists and one Child Welfare Law specialist, as well as several attorneys with many years of family law experience that are committed to providing a powerful voice to individuals facing the often-tumultuous issues in this area of law. The range of issues our family law clients may be facing include pre- and post-nuptial agreements; separation agreements; post-separation support; child support (both temporary and permanent); absolute divorce; divorce from bed and board; military divorce; equitable distribution of assets; child custody (both temporary and permanent); retirement benefits and divorce; alimony and spousal support; adoption; and emancipation. Because this area of the law is usually emotionally charged and complicated, the family law attorneys at Arnold & Smith, PLLC act with the utmost dedication to ensure that each client understands his or her options, and then act to achieve the best result possible for that client's particular situation.
Source:
https://www.arnoldsmithlaw.com/attorney-profiles.html
https://www.ncleg.gov/EnactedLegislation/Statutes/PDF/ByChapter/Chapter_36F.pdf
https://www.arnoldsmithlaw.com/wills-estates.html
Image Credit:
https://www.freeimages.com/photo/linux-login-1497422
See Our Related Video from our YouTube channel:
https://www.youtube.com/user/ArnoldSmithPLLC?feature=watch
See Our Related Blog Posts: