Board Certified Family Law Specialist Matt Arnold answers the question: "What can I do to gain custody of my child in North Carolina?"
Adoption is beautiful. Whether a family is adopting a child from foster care or a stepparent is adopting a child from the blended family, adoption is usually a process filled with happiness and love. However, the process of adopting another individual can also be difficult and confusing, especially for those step-parents who want to adopt a child. With the number of divorces occurring all across the United States, it is not surprising that there are more stepparents than ever who want to adopt the children they have helped in raising.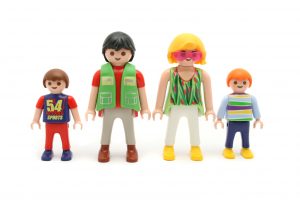 Aside from wanting to legally be a parent to the child they are helping to raise, there are other reasons that a stepparent might consider adoption:
Removing the relationship between the child and an abusive biological parent
Protecting the inheritance of the child
Removing the financial or legal relationship of the biological parent and transferring it to the stepparent
Providing security to the child being adopted
Adopting to show the love and commitment the stepparent has for the child.
State Law Requirements
There are specific requirements outlined by North Carolina law:
The step-parent must be married to the parent with physical and legal custody of the child.
The marriage between stepparent and legal parent must have been for at least six month prior.
The stepparent must have lived in the state of North Carolina for at least six months before the adoption petition is filed.
The child being adopted must have lived with the legal parent and stepparent for at least six months before the adoption petition is filed.
A home study to make sure the home is safe and sufficient for the child.
Post-placement visits to ensure the adoption was safe for the child.
The above are the basic requirements, but there are other caveats depending on the facts of the situation. For example, in some instances, home studies must be done before an adoption can be completed. If a couple has been married for two or more years, then the home study is not required. The post-placement home visits can be waived if the court determines that there is good cause to forgo those visits.
The timeline of a step-parent adoption is typically around three to six months, but every case is different. If there are issues with the biological parent who is not the legal guardian of the child, the process can be slower. In those instances, it is important to contact a family law attorney as soon as possible to help you through any difficulties you might encounter. An increased time period could also simply be attributed to slower court processing times.
If you are a stepparent looking to adopt, the family law attorneys at Arnold & Smith, PLLC are here to help you. We want this joyous time of adoption to go smoothly and with as few issues as possible. We are committed to getting your new family off to a great start. Contact us today for a consultation and find out how we can help you on the road to stepparent adoption. If you find yourself facing a complicated family law matter and need the help of experienced family-law attorneys in or around Charlotte, Lake Norman, or our new office in Monroe (by appointment only until spring 2019), please contact Arnold & Smith, PLLC today at (704) 370-2828 or find additional resources here.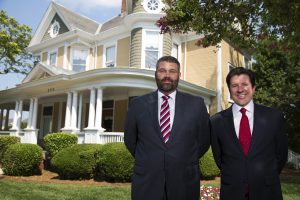 The family law practice group at Arnold & Smith, PLLC includes two Board-Certified Family Law specialists and one Child Welfare Law specialist, as well as several attorneys with many years of family law experience that are committed to providing a powerful voice to individuals facing the often-tumultuous issues in this area of law. The range of issues our family law clients may be facing include pre- and post-nuptial agreements; separation agreements; post-separation support; child support (both temporary and permanent); absolute divorce; divorce from bed and board; military divorce; equitable distribution of assets; child custody (both temporary and permanent); retirement benefits and divorce; alimony and spousal support; adoption; and emancipation. Because this area of the law is usually emotionally charged and complicated, the family law attorneys at Arnold & Smith, PLLC act with the utmost dedication to ensure that each client understands his or her options, and then act to achieve the best result possible for that client's particular situation.
Source:
https://www.ncleg.net/EnactedLegislation/Statutes/PDF/ByArticle/Chapter_48/Article_4.pdf
https://www.nccourts.gov/help-topics/family-and-children/adoption
Image Credit:
https://www.freeimages.com/photo/family-1421593
See Our Related Video from our YouTube channel:
https://www.youtube.com/user/ArnoldSmithPLLC?feature=watch
See Our Related Blog Posts: