Board Certified Family Law Specialist Matt Arnold answers the question: "How will the judge divide our property?"
When a marriage is falling apart, one of the first things that might happen is one or both spouses losing trust in one another. While not present in every divorce case, it is likely that divorces resulting from adultery and other misrepresentations of truth during the marriage often see a dissolution of trust between the couple. These trust issues can become an issue during the division of assets during a divorce.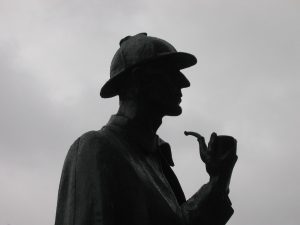 North Carolina is an equitable distribution state. This means that in dividing up assets between a divorcing couple, the marital property must be distributed "equitably." This does not mean that each spouse must receive the exact same amount of property. The court does not have to divide the assets equally, but can instead divide them by what they find is equitable. If couples do not trust each other, there may be questions as to whether all assets are being reported to the court.
Outside of joint bank accounts, homes, vehicles, or other known shared property, there are other places it might be beneficial to look for hidden assets.
Tax Returns: Tax returns contain a lot of information. In order to properly file a return, each individual gathers a multitude of documents that can contain valuable information about assets. There can be information within the documents to which you might not otherwise have access. You can look into the tax returns filed to make sure that the information being represented in the divorce is consistent with what was reported to the government.
Personal Property: Sometimes we can not see what is right in front of us. While you might being looking for large assets that might be hidden, it is a good idea to take stock of your personal property. Is a valuable necklace missing? A vase? These are the types of items that might go unnoticed and a spouse could take these items and their value without the other spouse noticing.
Mail: The amount of emails received every day coupled with physical mail can be overwhelming, especially if the majority of these mailings are junk. You might be tempted to quickly delete, or throw things away, but you should always look through the mail to be sure nothing of value is there. Information about assets could be hidden away in mail you threw away or deleted. Mail from new banking institutions or other unfamiliar financial institutions could be evidence of additional, hidden assets.
If you are going through a divorce, the family law attorneys at Arnold & Smith, PLLC are here for you. We work diligently to help you seek the equitable outcome that is guaranteed by North Carolina law. Our attorneys are sensitive to the fact that this can be a trying time for some individuals. We never want to add additional stress or turmoil to your daily life, but instead want to take some of that pressure off of you. Contact us today for a consultation. If you find yourself facing a complicated family law matter and need the help of experienced family-law attorneys in or around Charlotte, Lake Norman, or our new office in Monroe (by appointment only until spring 2019), please contact Arnold & Smith, PLLC today at (704) 370-2828 or find additional resources here.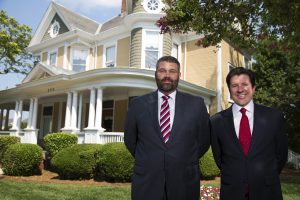 The family law practice group at Arnold & Smith, PLLC includes two Board-Certified Family Law specialists and one Child Welfare Law specialist, as well as several attorneys with many years of family law experience that are committed to providing a powerful voice to individuals facing the often-tumultuous issues in this area of law. The range of issues our family law clients may be facing include pre- and post-nuptial agreements; separation agreements; post-separation support; child support (both temporary and permanent); absolute divorce; divorce from bed and board; military divorce; equitable distribution of assets; child custody (both temporary and permanent); retirement benefits and divorce; alimony and spousal support; adoption; and emancipation. Because this area of the law is usually emotionally charged and complicated, the family law attorneys at Arnold & Smith, PLLC act with the utmost dedication to ensure that each client understands his or her options, and then act to achieve the best result possible for that client's particular situation.
Source:
https://www.ncleg.net/EnactedLegislation/Statutes/HTML/BySection/Chapter_50/GS_50-20.html
https://www.cnbc.com/2019/02/22/sniffing-out-an-affair-tax-returns-will-show-you-red-flags.html
Image Credit:
https://www.freeimages.com/photo/the-great-detective-1425530
See Our Related Video from our YouTube channel:
https://www.youtube.com/user/ArnoldSmithPLLC?feature=watch
See Our Related Blog Posts: