Board Certified Family Law Specialist Matt Arnold answers the question: "How is the amount of child support decided in North Carolina?"
Family law is an aspect of our legal system that can sometimes seem immune to change. It can take years for the family law world to react to changes in society, and even longer for those changes to trickle down through the various states. One state that hasn't changed its family laws in decades is Illinois. Legislators there have decided to finally tackle the outdated legal code and are in the midst of a multi-year overhaul.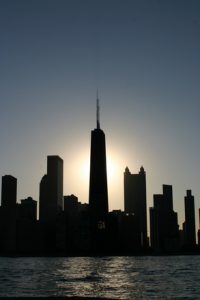 Though the overhaul is a good thing, designed to modernize divorce and make it more reflective of today's realities, the overhaul isn't without its critics. Some are particularly concerned about the way that legislators have altered the child support system, fearing that the new rules will turn custody into a financial matter, rather than a decision focused solely on the well-being of children.
So what are some of the changes that have been made? First, there will no longer be such a thing as "custody". Previously, many felt divorce in Illinois was too oriented around the idea of winners and losers. One spouse "won" custody, the other "lost" and had to settle for some amount of visitation. To address this imbalance, the legislature eliminated the concept entirely. Though this sounds radical, it's actually just an attempt to bring Illinois into alignment with many other states across the country.
Instead of a winner-take-all approach, custody will now be broken down into specific elements, including education, religion, medical and extracurricular activities. The parents can be awarded control of aspects of custody, meaning that both can win and no one parent has to be entirely shut out of the decision-making process. Instead of visitation, the law now refers to parenting time.
The more controversial change, at least according to some, deals with child support. Previously, Illinois law said that child support payments were a fixed percentage of a person's salary. This was designed around the idea that men typically made more money and the women had custody of the children. Now neither of these assumptions are always true, and the law was changed to reflect this new reality.
Going forward, the law will require both parents to submit income into a calculator that also takes into account parenting time. The salaries of both parents will be used to create a total child support figure, and the percentage of parenting time awarded to each parent will impact the amount he or she actually contributes. The idea is that the more parenting time a parent has, the less he or she should contribute to child support given that he or she will be spending money on a daily basis to care for the children.
The problem, according to critics, is that this makes it more likely that parents will try and game the system, fighting for custody not for the sake of the kids, but for the sake of their wallet. A good example of this is the importance of reaching the 40% parenting time threshold. A father who spends 145 nights with his children (39% of the time) would be expected to contribute around $19,000 a year in child support (varying based on his income). If that same father spent one more night with the children, it would bring the father to the 40% threshold, lowering his support by $10,000 a year (or only $9,000). That one day becomes quite important and will likely serve as a focal point of arguments among parents when the new rules roll out on July 1.
If you find yourself facing a complicated family law matter, then you need the help of experienced family-law attorneys in Charlotte, North Carolina who can help guide you through the often confusing process of divorce. Please contact Arnold & Smith, PLLC today at (704) 370-2828 or find additional resources here.
About the Author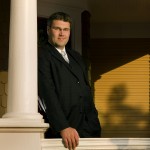 Matthew Arnold is a Managing Member of Arnold & Smith, PLLC, where he focuses on the areas of family law, divorce, child custody, child support, alimony and equitable distribution.
Mr. Arnold was raised in Charlotte, where he graduated from Providence Senior High School. He attended Belmont Abbey College, where he graduated cum laude, before attending law school at the University of North Carolina at Chapel Hill on a full academic scholarship.
A certified Family-Law Specialist, Mr. Arnold is admitted to practice in all state and administrative courts in North Carolina, before the United States District Court for the Western District of North Carolina, and before the Fourth Circuit Court of Appeals in Richmond, Virginia.
In his free time, Mr. Arnold enjoys golfing and spending time with his wife and three children.
Source:
http://www.wsiltv.com/story/34690857/new-child-support-law-to-take-effect-in-illinois
Image Credit:
http://www.freeimages.com/photo/fromthecribs-1214272
See Our Related Video from our YouTube channel:
https://www.youtube.com/user/ArnoldSmithPLLC?feature=watch
See Our Related Blog Posts: