Board Certified Family Law Specialist Matt Arnold answers the question: "What can I do to gain custody of my child in North Carolina?"
Most parents do not want their children to become pawns in a divorce. However, emotions are often running high in divorce and even the best parents can become blind to their own behavior. In divorce proceedings, most states allow the testimony of the child and his or her preference on what the custody arrangement should be. North Carolina is one of those states.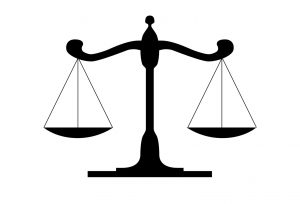 Child Preference
Children have first-hand knowledge of what their lives are like with their parents. It would stand to reason that they should have some say in which parent they will live with following a divorce. North Carolina courts will consider a child's preference at certain ages. North Carolina considers the child's preference around the age of 10, the "age of discretion." At around the age of 10, the court thinks that a child can form a rational and intelligent thought to have a preference surrounding custody. There is no defined age at which the court will evaluate the child's emotional state and maturity when weighing their preferences.
Testifying in Court
Testifying in open court can be difficult for an adult, let alone a child. In divorce cases, children can, but are not required, to testify in open court. A judge can make the determination if the child should testify on a case by case basis. One of the biggest considerations is the fear that a child might feel in testifying. Not only could it be intimidating to make statements in front of a courtroom, but children might be stressed from the divorce in and of itself. During divorce, children often feel anxious and like they are being forced to choose sides. If a child is not able to testify in court, another adult can convey their preferences — a guardian ad litem.
There are options other than testifying in open court. A judge can meet with a child outside of the courtroom, in judge's chambers. This is often a more comfortable environment and a child might be more likely to open up and tell the judge his or her true feelings. Usually, parents are not in the judge's chambers when the judge is talking to the child. Instead, each party's attorney and a court reporter will often be present to witness the testimony.
A child's preference is just one of the factors that a judge will look at when deciding the outcome a custody dispute. A judge will consider the parents' wishes, the parents' motivation for seeking custody, the relationship each parent has with the child, and the overall ability for a parent to look out for the best interests of the child. There are many factors that go into deciding child custody, but the end goal is to come to a decision that is in the best interest of the child.
If you are divorcing from your spouse and are concerned about child custody, the family law attorneys at Arnold & Smith, PLLC are here for you. We know that this is an emotionally charged time and we want to help you reach an agreement with your spouse that looks out for the best interest of your children, but also takes into consideration your own wishes. Contact us today for a consultation. If you find yourself facing a complicated family law matter and need the help of experienced family-law attorneys in or around Charlotte, Lake Norman, or our new office in Monroe (by appointment only until spring 2019), please contact Arnold & Smith, PLLC today at (704) 370-2828 or find additional resources here.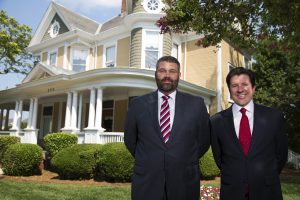 The family law practice group at Arnold & Smith, PLLC includes two Board-Certified Family Law specialists and one Child Welfare Law specialist, as well as several attorneys with many years of family law experience that are committed to providing a powerful voice to individuals facing the often-tumultuous issues in this area of law. The range of issues our family law clients may be facing include pre- and post-nuptial agreements; separation agreements; post-separation support; child support (both temporary and permanent); absolute divorce; divorce from bed and board; military divorce; equitable distribution of assets; child custody (both temporary and permanent); retirement benefits and divorce; alimony and spousal support; adoption; and emancipation. Because this area of the law is usually emotionally charged and complicated, the family law attorneys at Arnold & Smith, PLLC act with the utmost dedication to ensure that each client understands his or her options, and then act to achieve the best result possible for that client's particular situation.
Source:
https://www.nccourts.gov/programs/guardian-ad-litem
https://www.ncbar.org/media/209956/child-custody-visitation-and-child-support.pdf
Image Credit:
https://www.freeimages.com/photo/balance-1172800
See Our Related Video from our YouTube channel:
https://www.youtube.com/user/ArnoldSmithPLLC?feature=watch
See Our Related Blog Posts: