Board Certified Family Law Specialist Matt Arnold answers the question: "Can I get the judge to order my spouse to pay my attorney's fees in a property division case?"
Most of us have heard the term "domestic violence." However, not everyone knows what it means. People often think that domestic violence is when one spouse is physically violent to another. While this can be considered domestic violence, it is not the only type of domestic violence. Since it can be confusing to define when domestic violence has occurred, it is important to know some basic legal information. The following are commonly asked questions and misconceptions surrounding domestic violence.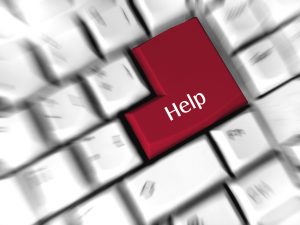 What is considered domestic violence?
The National Domestic Violence Hotline defines domestic violence as "a pattern of behavior used by one partner to maintain power and control over another partner in an intimate relationship." Domestic violence is also known as Intimate Partner Violence. As stated above, most people think that domestic violence is a type of physical abuse – kicking, hitting, slapping, etc. – but domestic violence does not have to be physical. There are many other warning signs or actions that can be considered domestic violence:
Keeping a partner isolated from interacting with friends and family
Controlling the household finances (restricting access to money, requiring permission to use money for daily activities)
Stalking your partner
Insults
Threatening to physically harm a partner or threatening financial harm.
What relationships can be classified as domestic violence?
As stated above, domestic violence involves the interaction between "partners." This term can be misleading and confusing. Partner does not refer to only married couples, or even just couples that consider themselves to be in a romantic relationship. There are other categories of people that can be included under domestic violence:
Current Spouses
Former Spouses
Individuals that have children together
Dating individuals
Household members
Parents, children, grandparents, and grandchildren
Can I identify abusers easily?
There is no one type of person who is likely to commit an act of domestic violence. Domestic violence does not discriminate and anyone can fall victim to it, or be the perpetrator. However, there are some common warning signs that may indicate a person is more likely to commit acts of domestic violence.
Lower education levels
Lower class levels
Possessive traits
Easily become jealous
Low self-esteem
Fear of abandonment
Explosive rage
Strict expectations/rules in their relationships.
The above list is by no means an exclusive list of indicators of domestic violence, nor is every person falling into any of the above categories going to commit an act of domestic violence. Statistics show that, on average, 20 people per minute are experiencing intimate partner violence. This is a terrifying statistic. Look for warning signs in your partner, or the partners of your loved ones. The first step in leaving a dangerous situation is getting out. This can be a tough choice to make for domestic violence victims, but it is a necessary one.
If you are a victim of domestic violence, it is important that you seek help as soon as you are ready. The family law attorneys at Arnold & Smith, PLLC are here for you. We will explain the options available to you and help you find the resources needed to be safe. Contact us today for a consultation. If you find yourself facing a complicated family law matter and need the help of experienced family-law attorneys in or around Charlotte, Lake Norman, or our new office in Monroe (by appointment only until 2019), please contact Arnold & Smith, PLLC today at (704) 370-2828 or find additional resources here.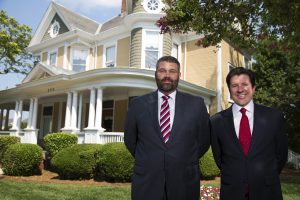 The family law practice group at Arnold & Smith, PLLC includes two Board-Certified Family Law specialists and one Child Welfare Law specialist, as well as several attorneys with many years of family law experience that are committed to providing a powerful voice to individuals facing the often-tumultuous issues in this area of law. The range of issues our family law clients may be facing include pre- and post-nuptial agreements; separation agreements; post-separation support; child support (both temporary and permanent); absolute divorce; divorce from bed and board; military divorce; equitable distribution of assets; child custody (both temporary and permanent); retirement benefits and divorce; alimony and spousal support; adoption; and emancipation. Because this area of the law is usually emotionally charged and complicated, the family law attorneys at Arnold & Smith, PLLC act with the utmost dedication to ensure that each client understands his or her options, and then act to achieve the best result possible for that client's particular situation.
Source:
https://www.thehotline.org/is-this-abuse/abuse-defined/
https://www.speakcdn.com/assets/2497/domestic_violence2.pdf
Image Credit:
https://www.freeimages.com/photo/help-1192586
See Our Related Video from our YouTube channel:
https://www.youtube.com/user/ArnoldSmithPLLC?feature=watch
See Our Related Blog Posts: