Board Certified Family Law Specialist Matt Arnold answers the question: "How will the judge divide our property?"
Though you've likely heard of a prenup, either from a friend, a relative or in popular culture, postnups aren't nearly as common. Though a much newer invention, experts in the family law business say they're beginning to catch on, with large numbers of family law attorneys reporting an increase in interest from clients. What is a postnup? How does it work? Is there any value? To learn more, keep reading.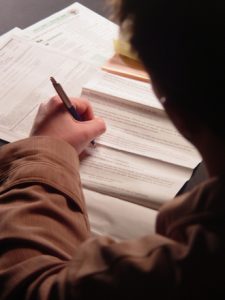 First things first, let's dive into terminology. The postnup is short for postnuptial agreement ("post" meaning after). They're also referred to as postmarital agreements. So how does a postnup work? Postnups are signed, as the name implies, after a marriage has already begun and exist to allow the parties to work out an agreement on whatever subject they feel needs to be resolved. Common subjects of postnups include property division, alimony/spousal maintenance issues, division of retirement accounts, and issues relating to who gets to stay in the house. There is no one-size-fits-all postnup, these are individually tailored agreements designed to resolve disputes (or potential disputes) within your marriage.
So why are they increasingly popular nowadays? Though there's no clear reason for why they've caught on now, experts say there are two main reasons couples are interested in creating postnuptial agreements. First, the couple didn't get around to creating the prenup in time. the reality is that marriage can happen quickly and, with everything else going on, hashing out a prenup can take a back seat. Rather than forget it entirely, couples reach out to family law attorneys to put the agreement in place after the marriage is already underway.
A second reason couples are often interested in prenuptial agreements is that their marriage has suffered, but they're interested in giving it another shot. If someone cheated, but the couple decided to stay together and give things another chance, a postnup might be one way of extracting certain concessions from your partner, making clear that if you give it a try, here's how things will get divided if the marriage ends up failing.
Are there any problems with postnups? One problem is that because they're newer than prenups, there isn't as much certainty across the country how they will be applied. Prenups are historically very likely to be upheld by courts when the time comes. The same isn't always clear of postnups and judges might be more suspicious of them. You'll need to be sure that any postnup is drafted very carefully given the concern of some judges to ensure that it has the highest possible odds of being enforced down the road.
So are they valuable? Absolutely. In some cases, negotiating the postnup can save the marriage, serving as a kind of catalyst for the couple to put in the work necessary to save the marriage. In other cases where the marriage fails anyway, they can still be very important in that they can avoid a long and expensive divorce. A well drafted postnup hashes out difficult issues such as property division while the spouses are still speaking to one another, far easier than waiting until after the marriage has officially collapsed.
If you find yourself facing a complicated family law matter, then you need the help of experienced family-law attorneys in Charlotte, North Carolina who can help guide you through the often confusing process of divorce. Please contact Arnold & Smith, PLLC today at (704) 370-2828 or find additional resources here.
About the Author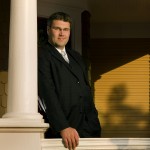 Matthew Arnold is a Managing Member of Arnold & Smith, PLLC, where he focuses on the areas of family law, divorce, child custody, child support, alimony and equitable distribution.
Mr. Arnold was raised in Charlotte, where he graduated from Providence Senior High School. He attended Belmont Abbey College, where he graduated cum laude, before attending law school at the University of North Carolina at Chapel Hill on a full academic scholarship.
A certified Family-Law Specialist, Mr. Arnold is admitted to practice in all state and administrative courts in North Carolina, before the United States District Court for the Western District of North Carolina, and before the Fourth Circuit Court of Appeals in Richmond, Virginia.
In his free time, Mr. Arnold enjoys golfing and spending time with his wife and three children.
Source:
https://www.bloomberg.com/news/articles/2017-04-28/why-more-couples-are-signing-postnuptial-agreements
Image Credit:
http://www.freeimages.com/photo/contract-signing-1474333
See Our Related Video from our YouTube channel:
https://www.youtube.com/user/ArnoldSmithPLLC?feature=watch
See Our Related Blog Posts: