Board Certified Family Law Specialist Matt Arnold answers the question: "How is the amount of child support decided in North Carolina?"
Most people know that it's important to have health insurance. Same thing with car insurance or life insurance or homeowner's insurance or renter's insurance. We rely on insurance, in all its many forms, to protect us when things go badly and we encounter some financial setbacks that we aren't able to cover on our own. It's based on this premise that an insurance company recently announced it would begin offering divorce insurance, adding to the long list of insurance that a person could consider paying for.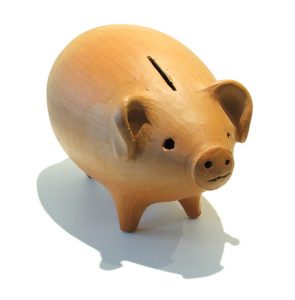 So what is divorce insurance? Though the name implies that it will cover the costs associated with a divorce, that isn't the aim. Instead, the insurance kicks in to cover certain obligations incurred as part of your divorce, namely child or spousal support. The insurance, offered by the Great American Insurance Group, provides 24 weeks of child or spousal support payments in the event that you lose your job and begin collecting unemployment.
The insurance policies can be written with a lot of flexibility, covering monthly payments ranging from $450 to $9,000. The insurance is aimed at working individuals who are afraid they might lose their job and be unable to continue meeting their financial obligations contained in the divorce decree. Job loss can impact anyone and, though you may think about the need to pay your mortgage and buy food, you may not have accounted for the need to continue making monthly support payments.
This all leads to the next question, which is what would normally happen in such a situation, particularly one where the person didn't happen to have this insurance coverage? Though you might think that a job loss is enough to result in the immediate suspension of your support payment obligations, you'd be wrong. In fact, you remain responsible for paying court-ordered support until such time as the court issues a different order.
If you have lost a job it is crucial that you immediately reach out to the court to let them know about your change in circumstances. Provide proof of your change in income and they can then take steps to address the problem. If you wait, chances are you will continue to owe this money and any back payments that were never made, something that can make a bad financial situation even worse. In many cases where unemployment lasts for weeks or months, you'll need to ask the court for a support modification. This amounts to a formal recalculation of your support obligations and takes into account the changed financial circumstances. So long as there's been a "material" change in your finances, this should be sufficient to justify the modification. Again, if you lose a job it's essential that you act fast because the court will not otherwise act to automatically eliminate your obligation to continue paying support.
If you find yourself facing a complicated family law matter, then you need the help of experienced family-law attorneys in Charlotte, North Carolina who can help guide you through the often confusing process of divorce. Please contact Arnold & Smith, PLLC today at (704) 370-2828 or find additional resources here.
About the Author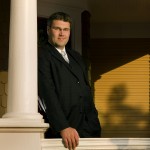 Matthew Arnold is a Managing Member of Arnold & Smith, PLLC, where he focuses on the areas of family law, divorce, child custody, child support, alimony and equitable distribution.
Mr. Arnold was raised in Charlotte, where he graduated from Providence Senior High School. He attended Belmont Abbey College, where he graduated cum laude, before attending law school at the University of North Carolina at Chapel Hill on a full academic scholarship.
A certified Family-Law Specialist, Mr. Arnold is admitted to practice in all state and administrative courts in North Carolina, before the United States District Court for the Western District of North Carolina, and before the Fourth Circuit Court of Appeals in Richmond, Virginia.
In his free time, Mr. Arnold enjoys golfing and spending time with his wife and three children.
Source:
http://www.10news.com/news/divorce-insurance-launches-in-san-diego
Image Credit:
http://www.freeimages.com/photo/piggy-bank-2-1241226
See Our Related Video from our YouTube channel:
https://www.youtube.com/user/ArnoldSmithPLLC?feature=watch
See Our Related Blog Posts: