Board Certified Family Law Specialist Matt Arnold answers the question: "Can any attorney help me with my family law needs in North Carolina?"
The same-sex couple who sued the N.C. Department of Health and Human Services in 2015 has settled their case after state officials agreed to change North Carolina's policy on birth certificates, which until now would not permit children born to married lesbian couples to amend the birth certificates to include both parents' names.
Subtle policy change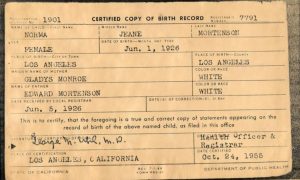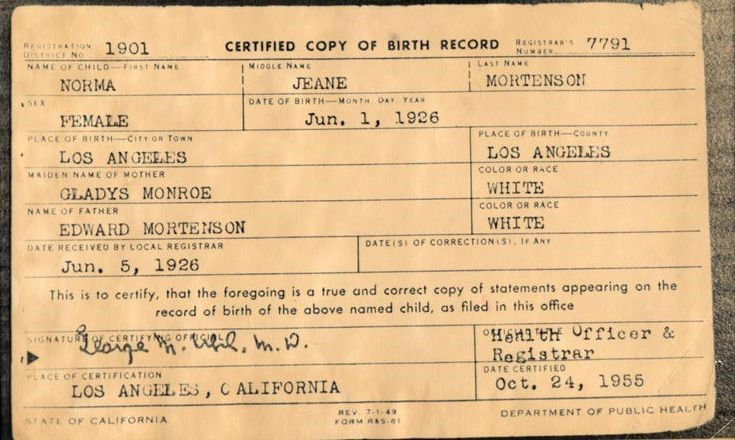 It's a nuanced change, to be sure. North Carolina actually changed their birth certificate policies a month before the U.S. Supreme Court legalized gay marriage in all 50 states last year. The 2015 policy change, applauded by the ACLU, allowed the same-sex spouse of a woman who gives birth to a child during the marriage to be listed as the child's other parent on the birth certificate.
However, what the 2015 change did not address was the fact that many families, including Meredith and Melissa Weiss, already had children born into a same-sex marriage before the change went into effect. For lesbian married couples going forward, the change was great, but families like the Weisses were not allowed to retroactively amend their children's birth certificates to reflect both parents' names.
Earlier this year we wrote on this blog about the evolution of family law for same-sex couples since the U.S. Supreme Court legalized gay marriage in Obergefell v. Hodges in 2015. Despite the profound and long-awaited decision Obergefell represented for marriage rights, what has remained is a patchwork of laws that still affect the rights of same-sex couples to adopt and have biological children of their own, amongst other family law rights. And the Weisses' case is a perfect example of the legally confused limbo many have been left in.
Timeline
After several years together, Meredith and Melissa Weiss traveled to Canada to get married in 2003. Melissa gave birth to the couple's two children, both conceived via in vitro fertilization. They used Meredith's eggs for their older son, Melissa's for the younger.
Before their older son was born in 2006, the Weisses succeeded in their attempts to obtain a court order recognizing both women as the child's parents.
However, state officials informed them several months later that North Carolina law would only allow the names of a mother and father to be listed on the birth certificate. This ended up with Melissa being listed as the mother on one child's birth certificate, with Meredith's being listed on the other son's.
The state would then require them each to go to court to adopt the child whose birth certificate they were not on. Even then, however, the Weisses ran into problems by not having both names on their children's birth certificates, which are required by schools, state agencies that enroll children in insurance and other benefit programs, and government offices that issue documents such as Social Security cards and passports.
In October of 2014, four (4) days after a federal court acknowledged that North Carolina's then-current same-sex marriage ban was illegal, the Weisses requested new birth certificates from the state that would list both mothers as the boys' parents. They provided DHHS with the court orders recognizing them both as each son's parents along with proof of their 2003 marriage.
After DHHS had not responded to these requests for over a year, Lambda Legal sued on the Weisses' behalf.
Going forward
The change does not affect same-sex male couples using in vitro and surrogacy to grow their families; married male couples must still follow the state's separate procedures that apply to children born through surrogacy arrangements (hopefully after consulting with an attorney experienced with surrogacy laws and same-sex family law issues).
If you find yourself facing a complicated family law matter, then you need the help of experienced family-law attorneys in Charlotte, North Carolina who can help guide you through the often confusing process of divorce. Please contact Arnold & Smith, PLLC today at (704) 370-2828 or find additional resources here.
About the Author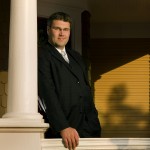 Matthew Arnold is a Managing Member of Arnold & Smith, PLLC, where he focuses on the areas of family law, divorce, child custody, child support, alimony and equitable distribution.
Mr. Arnold was raised in Charlotte, where he graduated from Providence Senior High School. He attended Belmont Abbey College, where he graduated cum laude, before attending law school at the University of North Carolina at Chapel Hill on a full academic scholarship.
A certified Family-Law Specialist, Mr. Arnold is admitted to practice in all state and administrative courts in North Carolina, before the United States District Court for the Western District of North Carolina, and before the Fourth Circuit Court of Appeals in Richmond, Virginia.
In his free time, Mr. Arnold enjoys golfing and spending time with his wife and three children.
Source:
http://abcnews.go.com/US/wireStory/north-carolina-finally-amends-familys-birth-certificates-43557090
http://www.newsobserver.com/news/politics-government/article114960868.html
https://www.aclu.org/news/aclu-applauds-new-nc-guidelines-listing-same-sex-spouses-childrens-birth-certificates
http://www.acluofnc.org/files/N_C_birth_certificates_FAQ_vers2.pdf
Image Credit:
https://commons.wikimedia.org/wiki/Category:Birth_certificates_of_California#/media/File:Marilyn_Monroe_Birth_Certificate_original.jpg
See Our Related Video from our YouTube channel:
https://www.youtube.com/user/ArnoldSmithPLLC?feature=watch
See Our Related Blog Posts: