Board Certified Family Law Specialist Matt Arnold answers the question: " I'm considering separating from my spouse; what actions should I refrain from doing?"
Going through a divorce or separation in North Carolina can be extremely difficult. It can be hard to come to terms with the fact that your marriage is ending and you are starting a new chapter of your life. Regardless of whether the divorce is filled with contention or you and your ex have come to a mutual decision to amicably end the marriage, there will likely be some issues. Divorce does not just end your marriage; it also changes your entire life. Even if you are on the best of terms with your soon to be ex-spouse, it is important to set boundaries with him or her as you transition to life after divorce.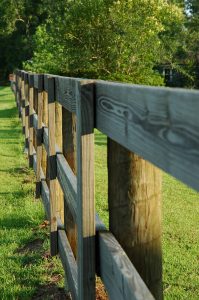 Personal Life
The divorce process can be stressful. While going through the divorce, try to set personal boundaries so that you do not get overwhelmed with too many things happening. Look at the social obligations and events you have coming up in the next few months and decide which ones are essential. If there are obligations that are not completely necessary and are only adding to your stress, try and eliminate those for the time being. Stand firm in your decision to place boundaries on your personal life and do not let others deter you from doing what is best for you.
Interactions with Your Ex-Spouse
Filing for divorce does not mean that you will never have to see your ex-spouse again. In many situations, there will still likely be some interaction between you. If your spouse needs to come collect his or her belongings from the marital home, or vice versa, it is important to set boundaries on when access will be available. Some spouses even decide to live together until the divorce is final. In those instances, it is essential to set boundaries and make arrangements and decisions regarding everyday life to that everyone can live comfortably. Solid boundaries will reduce the chances of confrontation between you and your ex.
Speaking with Family and Friends
Even if they mean well, your friends and family can end up adding more stress and turmoil to your life with a constant barrage of questions about your divorce. If you are not seeking the advice of family and friends regarding your divorce, tell them so. There is no need to silently suffer through too many questions or unsolicited advice. Set boundaries and let them know what you are and are not willing to talk about. This might be a difficult conversation to have, but it is necessary, and your friends and family should be understanding of your needs.
If you are seeking assistance filing for divorce, the family law attorneys at Arnold & Smith, PLLC are here to assist. We know that the impact of a divorce can be far-reaching and we are here to help you navigate this new chapter. With all of the thoughts circling your mind during a divorce, do not let the worry about having an excellent attorney on your side be one of them. Our attorneys are here for you. Contact us today for a consultation. If you find yourself facing a complicated family law matter and need the help of experienced family-law attorneys in or around Charlotte, Lake Norman, or our new office in Monroe (by appointment only until spring 2019), please contact Arnold & Smith, PLLC today at (704) 370-2828 or find additional resources here.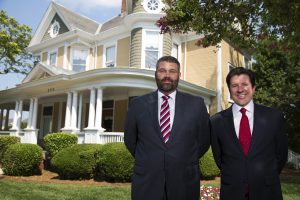 The family law practice group at Arnold & Smith, PLLC includes two Board-Certified Family Law specialists and one Child Welfare Law specialist, as well as several attorneys with many years of family law experience that are committed to providing a powerful voice to individuals facing the often-tumultuous issues in this area of law. The range of issues our family law clients may be facing include pre- and post-nuptial agreements; separation agreements; post-separation support; child support (both temporary and permanent); absolute divorce; divorce from bed and board; military divorce; equitable distribution of assets; child custody (both temporary and permanent); retirement benefits and divorce; alimony and spousal support; adoption; and emancipation. Because this area of the law is usually emotionally charged and complicated, the family law attorneys at Arnold & Smith, PLLC act with the utmost dedication to ensure that each client understands his or her options, and then act to achieve the best result possible for that client's particular situation.
Source:
https://www.nccourts.gov/help-topics/divorce/separation-and-divorce
https://www.ncleg.net/EnactedLegislation/Statutes/PDF/ByArticle/Chapter_50/Article_1.pdf
Image Credit:
https://www.freeimages.com/photo/on-the-fence-1388894
See Our Related Video from our YouTube channel:
https://www.youtube.com/user/ArnoldSmithPLLC?feature=watch
See Our Related Blog Posts: