Board Certified Family Law Specialist Matt Arnold answers the question: "Can I keep my Kids from seeing the other parent?"
Every crime has a set of elements that must be met in order for an individual to be charged with that crime. While every crime is unique with its specific elements, some crimes might seem so similar that it is difficult to distinguish between them. Two of those crimes are domestic violence and civil harassment. The two may seem similar, but each has distinct characteristics. Each must be examined separately so that the elements and concepts behind each are clear and it can be determined which charge is appropriate in a given case.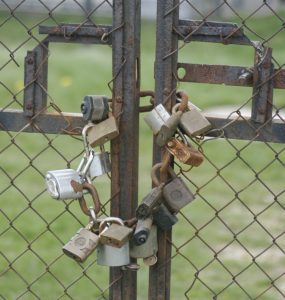 Domestic Violence
According to North Carolina law, domestic violence is committing certain acts "upon an aggrieved party or upon a minor child residing with or in the custody of the aggrieved party by a person with whom the aggrieved party has or has had a personal relationship." These acts include:
Attempting to cause bodily injury
Intentionally causing bodily injury
Putting an aggrieved party, or their family, in fear of serious imminent bodily injury
Putting an aggrieved party, or their family, in fear of continued harassment
Other acts per North Carolina statutes
A personal relationship between individuals include:
Current or former spouses
Members of the opposite sex living together
Parents to minor children
Individuals who have a child together
Current or former members of the same household
Members of the opposite sex who are in a dating relationship, either currently or in the past
Civil Harassment
Civil harassment is a more broad crime that encompasses more people and relationship types. Civil harassment can include acts of violence and abuse that are not domestic in nature. This means that there is not necessarily the close personal relationship between the alleged victim and the alleged perpetrator. Civil harassment can result in an order of protection, different from that of an order of protection granted on domestic violence grounds.
For both civil harassment and domestic violence, the individuals against whom these acts are allegedly committed are usually seeking some type of protective order to keep the alleged perpetrator away. Many people have the misconception that domestic violence is just a subset of the general breadth of civil harassment. However, this is not entirely true, and each crime is specific in the violence that is perpetrated. It can be more difficult to prove a civil harassment because showing a relationship between the defendant and the alleged victim can be more difficult. The key to determining whether a charge should be a domestic violence charge or civil harassment is determining the relationship between the people involved.
If you have been charged with civil harassment, domestic violence, or any other crimes, the criminal law attorneys at Arnold & Smith, PLLC are here to help you. We know that understanding the charges you are facing can be difficult and we take the time to explain the best way to challenge them. Charges that are alike in nature must be carefully examined so that that right charge and defense are applied to the case. Contact us today for a consultation. If you find yourself facing a complicated family law matter and need the help of experienced family-law attorneys in or around Charlotte, Lake Norman, or our new office in Monroe (by appointment only until spring 2019), please contact Arnold & Smith, PLLC today at (704) 370-2828 or find additional resources here.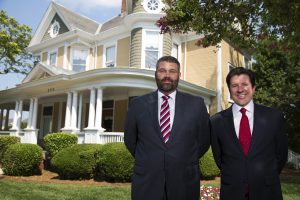 The family law practice group at Arnold & Smith, PLLC includes two Board-Certified Family Law specialists and one Child Welfare Law specialist, as well as several attorneys with many years of family law experience that are committed to providing a powerful voice to individuals facing the often-tumultuous issues in this area of law. The range of issues our family law clients may be facing include pre- and post-nuptial agreements; separation agreements; post-separation support; child support (both temporary and permanent); absolute divorce; divorce from bed and board; military divorce; equitable distribution of assets; child custody (both temporary and permanent); retirement benefits and divorce; alimony and spousal support; adoption; and emancipation. Because this area of the law is usually emotionally charged and complicated, the family law attorneys at Arnold & Smith, PLLC act with the utmost dedication to ensure that each client understands his or her options, and then act to achieve the best result possible for that client's particular situation.
Source:
https://www.ncleg.net/EnactedLegislation/Statutes/HTML/ByChapter/Chapter_50B.html
https://www.ncleg.net/EnactedLegislation/Statutes/HTML/ByChapter/Chapter_50c.html
Image Credit:
https://www.freeimages.com/photo/locked-1423799
See Our Related Video from our YouTube channel:
https://www.youtube.com/user/ArnoldSmithPLLC?feature=watch
See Our Related Blog Posts: