Board Certified Family Law Specialist Matt Arnold answers the question: "What can I do to gain custody of my child in North Carolina?"
It is not uncommon for a divorced parent to petition a North Carolina court to terminate the parental rights of their former spouse. However, many people do not realize how and when parental rights can be terminated in North Carolina.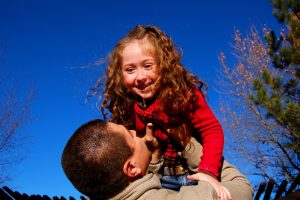 Under North Carolina law, a judge will grant a termination of parental rights if doing so is in the child's best interests. If you want to petition the court to terminate the other parent's parental rights or need help fighting a petition seeking the termination of your rights as a parent, contact our child custody attorney at Arnold & Smith, PLLC.
Termination of Parental Rights in North Carolina
North Carolina law requires parents to meet their children's basic needs for food, housing, medical care, and clothing. When a parent fails to carry out their responsibilities, the other parent may petition the court for involuntary termination of parental rights.
If a court agrees to terminate parental rights, the parent against whom the petition was filed will no longer have any right to live with their children or even see or communicate with them.
Having your parental rights terminated is a serious action in North Carolina. More often than not, the termination is permanent and irrevocable. In many cases, termination of parental rights occurs after the other parent, another family member, or another individual report child abuse or neglect.
After the reports have been made, the local Department of Social Services' Child Protective Services will investigate the allegations to determine whether it is necessary to remove the children from the parent's home and terminate their parental rights.
When Can Parental Rights be Terminated?
If you wish to pursue involuntary termination of parental rights, you are required to prove one of the reasons outlined in North Carolina law. Under N.C.G.S. § 7B-1111, the following circumstances may serve as grounds for termination of parental rights:
Child abuse or neglect;
A parent's failure to provide proper care for the child or meet the child's basic needs, including food and housing;
Willful abandonment of the child;
Willfully leaving a child outside the home, including in foster care, for longer than 12 months without reasonable attempts to change the child's living situation;
Being convicted of a violent crime against the child;
Failure to pay court-ordered child support for more than a year; or
A father's failure to establish paternity when the child was born out of wedlock.
If the court decides to grant the petition based on the child's best interest, the parent will lose their parental rights.
Who Can File a Petition to Terminate Parental Rights in North Carolina?
North Carolina courts consider a petition for termination of parental rights filed by:
A social services agency such as the CPS;
A parent filing a petition against the other parent;
The child's legal guardian;
The child's adoptive parent; or
A person with whom the child has resided for at least two years.
Schedule a consultation with our North Carolina family lawyers at Arnold & Smith, PLLC, to find out how you can terminate your current or former spouse's parental rights. Get a phone or video consultation by calling at (704) 370-2828 to speak with our detail-oriented and well-versed lawyers with offices in Charlotte, Lake Norman, and Monroe, please contact Arnold & Smith, PLLC today or find additional resources here.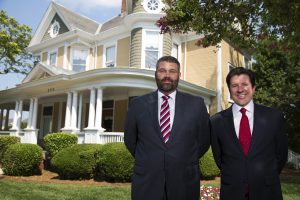 The family law practice group at Arnold & Smith, PLLC includes two Board-Certified Family Law specialists and one Child Welfare Law specialist, as well as several attorneys with many years of family law experience that are committed to providing a powerful voice to individuals facing the often-tumultuous issues in this area of law. The range of issues our family law clients may be facing include pre- and post-nuptial agreements; separation agreements; post-separation support; child support (both temporary and permanent); absolute divorce; divorce from bed and board; military divorce; equitable distribution of assets; child custody (both temporary and permanent); retirement benefits and divorce; alimony and spousal support; adoption; and emancipation. Because this area of the law is usually emotionally charged and complicated, the family law attorneys at Arnold & Smith, PLLC act with the utmost dedication to ensure that each client understands his or her options, and then act to achieve the best result possible for that client's particular situation.
Source:
https://www.ncleg.net/enactedlegislation/statutes/html/bysection/chapter_7b/gs_7b-1111.html
Image Credit:
https://www.freeimages.com/photo/father-and-daughter-2-1434916
See Our Related Video from our YouTube channel:
https://www.youtube.com/user/ArnoldSmithPLLC?feature=watch
See Our Related Blog Posts: