Board Certified Family Law Specialist Matt Arnold answers the question: "What are my custody rights if the other parent moves?"
https://youtu.be/Li7s3lKCflA
If you are in the middle of a divorce or are contemplating a divorce in North Carolina, you may be wondering about the different types of child custody. As you and your kids are about to begin a new chapter in your life, it is essential to consider all available options.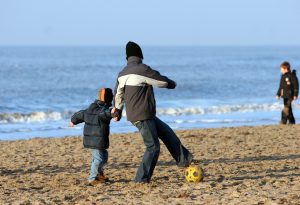 Below, we will explain four types of child custody that are available in North Carolina. Contact our child custody attorneys at Arnold & Smith, PLLC, to help you negotiate with the other parent and come to an agreement that is in the best interests of your children.
Types of Child Custody in North Carolina
Note: When filing for child custody in North Carolina, you need to keep in mind that family courts grant custody based on the child's best interests. For this reason, it is essential to seek the help of a skilled family lawyer to advocate on your behalf in your case.
Four different types of child custody in North Carolina are:
Legal Custody: A parent who has legal custody has a right to make important decisions in a child's life, including education, religion, and healthcare.
Physical Custody: Typically, physical custody is awarded to one parent with whom the child lives most of the time. Joint physical custody is less common these days, but this type of arrangement happens from time to time. Basically, physical custody means having the child in your physical care.
Sole Custody: If a parent is granted sole custody of the child, it usually means that they have both physical and legal custody. While the other parent can be awarded visitation rights, they typically do not have a right to make any decisions about the child's welfare.
Joint custody: As mentioned earlier, joint physical custody is not granted as often as the other three options in North Carolina. However, when both parents share joint legal custody, they can decide — together — about the child's life.
How is Child Custody Determined in North Carolina?
Under N.C.G.S. § 50-13.1, either parent can petition a family court for child custody. All custody- and timesharing-related decisions made by family courts must be in the child's best interests.
Thus, the court will review all relevant factors to determine what type of child custody is in the best interests of the child. Some of the factors that are considered by North Carolina courts when determining child custody are:
Each parent's ability to provide a loving and nurturing environment
The stability of each parent
The current living situation of the child and each parent
The child's relationship with each parent
The child's safety when being with each parent
The presence of past incidents of domestic violence, child abuse, and alcohol or drug abuse by either parent
While the child's preference to live with either parent can be taken into account by the judge, the custody award will not be based solely on the child's opinion.
If you are not sure which type of child custody is best for your particular situation, consult with our family lawyers at Arnold & Smith, PLLC, to answer all of your questions. Get a phone or video consultation by calling at (704) 370-2828 to speak with our detail-oriented and well-versed lawyers with offices in Charlotte, Lake Norman, and Monroe, please contact Arnold & Smith, PLLC today or find additional resources here.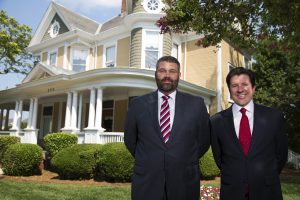 The family law practice group at Arnold & Smith, PLLC includes two Board-Certified Family Law specialists and one Child Welfare Law specialist, as well as several attorneys with many years of family law experience that are committed to providing a powerful voice to individuals facing the often-tumultuous issues in this area of law. The range of issues our family law clients may be facing include pre- and post-nuptial agreements; separation agreements; post-separation support; child support (both temporary and permanent); absolute divorce; divorce from bed and board; military divorce; equitable distribution of assets; child custody (both temporary and permanent); retirement benefits and divorce; alimony and spousal support; adoption; and emancipation. Because this area of the law is usually emotionally charged and complicated, the family law attorneys at Arnold & Smith, PLLC act with the utmost dedication to ensure that each client understands his or her options, and then act to achieve the best result possible for that client's particular situation.
Source:
https://www.ncleg.net/enactedlegislation/statutes/html/bysection/chapter_50/gs_50-13.1.html
Image Credit:
https://www.freeimages.com/photo/playing-on-the-beach-1575442
See Our Related Video from our YouTube channel:
https://www.youtube.com/user/ArnoldSmithPLLC?feature=watch
See Our Related Blog Posts: