Board Certified Family Law Specialist Matt Arnold answers the question: "How will the judge divide our property?"
Couples often have some secrets from each other. When they divorce, spouses may find that the other person has hidden funds or has kept purchases hidden. Financial infidelity can impact a marriage and subsequently, a divorce. Couples who are divorcing often disagree about the settlement terms and most often, about finances. If your spouse is hiding assets from you it is essential that you know about it during the divorce. In North Carolina, assets that a couple accumulates during the marriage belong to both parties and must be equitably distributed. An experienced North Carolina divorce attorney will help ensure that you receive a fair and equitable settlement.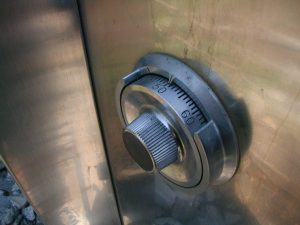 Financial Infidelity Defined
Financial infidelity is when a spouse intentionally lies about money during a marriage. While financial infidelity isn't illegal, it is a serious breach of trust in the marriage. It is often one of the symptoms of a seriously damaged marriage. The offense may often occur as a result of hiding assets or of omitting to disclose purchases. In many instances, a spouse may not know that the other spouse was hiding assets. Sometimes, the activity has gone on for months or years without detection. Although it is not grounds for terminating the union, financial infidelity can contribute to marital problems. If you are divorcing, it is necessary to make sure that you know all of the assets that belong to both spouses.
How Can I Detect Financial Infidelity?
A spouse may be able to hide financial information from a spouse for years. A spouse should be aware of joint finances and have access to the details. Some of the most common signs that may indicate financial infidelity are:
Seeing a newly opened charge account statement
Noticing that your spouse makes more money than they indicated
Hiding bank statements
Changing passwords to bank accounts
Spouse does not want to discuss finances with you
Spouse lies about financial transactions
Spouse doesn't allow you to join in financial decision-making
If you are going through a divorce, it is critical that you discover all marital finances in order to receive a fair settlement. If you think your spouse may have been hiding assets, an experienced attorney will help you find them before you complete the divorce process.
What to Do About Financial Infidelity
If you find out about the financial lies during the marriage, it is best to learn why the situation occurred. Financial infidelity is a form of lying to a spouse and it can be the sign of a serious problem in the relationship. It can also be a signal that the spouse is preparing to leave the marriage and wants to hide funds. As part of the divorce process, spouses should complete and submit a financial disclosure form. The court will not take kindly to a spouse who lies on this form. If you believe your spouse did not disclose everything, your attorney can request a subpoena to try to locate additional information. A skilled attorney knows many of the ways that a spouse may try to hide funds during a divorce.
It is important to keep in mind that you and your spouse must equitably distribute your assets during a divorce. You can count on our legal team to guide the process and help locate any hidden assets so you will obtain a fair divorce settlement. Get a phone, video or in-person consultation by calling at (704) 370-2828 to speak with our detail-oriented and well-versed lawyers with offices in Charlotte, Lake Norman, and Monroe, please contact Arnold & Smith, PLLC today or find additional resources here.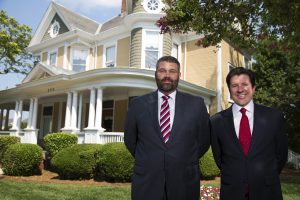 The family law practice group at Arnold & Smith, PLLC includes four Board-Certified Family Law specialists and one Child Welfare Law specialist, as well as several attorneys with many years of family law experience that are committed to providing a powerful voice to individuals facing the often-tumultuous issues in this area of law. The range of issues our family law clients may be facing include pre- and post-nuptial agreements; separation agreements; post-separation support; child support (both temporary and permanent); absolute divorce; divorce from bed and board; military divorce; equitable distribution of assets; child custody (both temporary and permanent); retirement benefits and divorce; alimony and spousal support; adoption; and emancipation. Because this area of the law is usually emotionally charged and complicated, the family law attorneys at Arnold & Smith, PLLC act with the utmost dedication to ensure that each client understands his or her options, and then act to achieve the best result possible for that client's particular situation.
Source:
https://www.law.cornell.edu/wex/equitable_distribution#:~:text=Equitable%20distribution%20is%20a%20principle,set%20forth%20by%20state%20law.
https://www.forbes.com/sites/kimberlynelson/2021/09/09/financial-infidelity–how-to-spot-it-how-to-stop-it-and-how-to-make-sure-it-never-happens-to-you-again/?sh=4d0cab1d4931
Image Credit:
https://www.freeimages.com/photo/safe-and-secure-1457723
See Our Related Video from our YouTube channel:
https://www.youtube.com/user/ArnoldSmithPLLC?feature=watch
See Our Related Blog Posts: