Board Certified Family Law Specialist Matt Arnold answers the question: "When do you get alimony?"
As in other states, North Carolina allows for alimony in divorces unders some circumstances. Alimony, also called spousal support or maintenance, is money that one spouse pays to another as part of a divorce order. Alimony is not automatic and is determined on a case-by-case basis using a variety of factors. Alimony may be permanent and might be paid in regular monthly payments or in a lump sum. Post-separation alimony is money that is provided from one spouse to another on an interim basis until the divorce is final.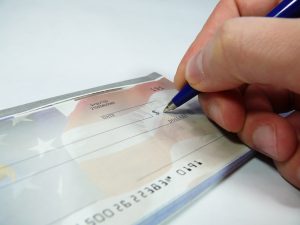 What Factors Determine Alimony?
The courts review many factors to determine whether spousal support is warranted and if so, how much. Some of these factors include the length of the marriage, the income and earning power of each spouse, the age and health of each spouse, the needs of the spouses, and the general standard of living to which they have become accustomed. It is important to note that marital misconduct can be considered when determining an order of spousal support. Couples should provide some input into the process and may be able to come to a compromise with help from the attorneys.
Ending Alimony Payments
Once the court orders alimony, there are only a few circumstances in which it will end. The law specifies several reasons why alimony will end including:
Death of the former spouse
Remarriage of the alimony recipient
Cohabitation of the alimony recipient
Alimony ends automatically when the person receiving or paying the support passes away. The payments are no longer made and there is no need to make any further requests of the court. When the recipient remarries, alimony ends. Also, if the former spouse cohabitates with a partner, they are no longer entitled to receive alimony.
If a former spouse that is receiving support moves in with a new partner, the alimony payments should end. However, it may happen that the recipient does not voluntarily provide this information and therefore the payments continue. When a situation like this occurs, it may be necessary for the spouse who makes payments to take the matter to court. In certain situations, the court may require the repayment of support that was made when it should have terminated. In order to achieve this result you must provide proof of cohabitation, which may be difficult to obtain.
Can Alimony be Modified?
Sometimes a person's circumstances change and when that happens, you may wonder whether it is possible to modify a spousal support order. Generally, if an order is in place, you may be able to request a modification if the change in circumstance is substantial. A substantial change may occur when the supporting spouse loses employment, for example. Generally, the court will not even agree to review the matter unless there is a significant change. Keep in mind that a modification can only be made for future payments and does not apply to lump sum spousal support.
Alimony is often a necessary part of divorce and a spouse may require support for general living expenses. Get a phone, video or in-person consultation by calling at (704) 370-2828 to speak with our detail-oriented and well-versed lawyers with offices in Charlotte, Lake Norman, and Monroe, please contact Arnold & Smith, PLLC today or find additional resources here.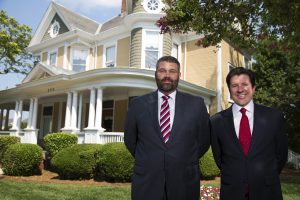 The family law practice group at Arnold & Smith, PLLC includes four Board-Certified Family Law specialists and one Child Welfare Law specialist, as well as several attorneys with many years of family law experience that are committed to providing a powerful voice to individuals facing the often-tumultuous issues in this area of law. The range of issues our family law clients may be facing include pre- and post-nuptial agreements; separation agreements; post-separation support; child support (both temporary and permanent); absolute divorce; divorce from bed and board; military divorce; equitable distribution of assets; child custody (both temporary and permanent); retirement benefits and divorce; alimony and spousal support; adoption; and emancipation. Because this area of the law is usually emotionally charged and complicated, the family law attorneys at Arnold & Smith, PLLC act with the utmost dedication to ensure that each client understands his or her options, and then act to achieve the best result possible for that client's particular situation.
Source:
https://www.law.cornell.edu/wex/alimony#:~:text=Alimony%20refers%20to%20the%20financial,help%20of%20their%20ex%2Dspouse.
https://www.law.cornell.edu/wex/cohabitation
Image Credit:
https://www.freeimages.com/photo/writing-check-1239553
See Our Related Video from our YouTube channel:
https://www.youtube.com/user/ArnoldSmithPLLC?feature=watch
See Our Related Blog Posts: