Attorney Matthew R. Arnold answering the question: "What happens when a person's income is not guaranteed and fluctuates from year to year?"

A recent divorce case in Texas has highlighted a little-known aspect of immigration law that might impact the divorces of recently immigrated individuals across the country in ways they never imagined.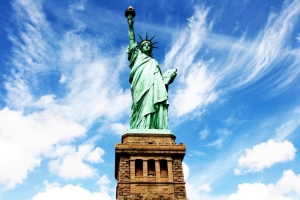 The case, discussed in a Fox News article, concerns Steve Summers, an American citizen, who brought his Mexican-born bride to the U.S. on a fiancé visa. Summers decided to do what millions of other Americans do in similar situations and signed an affidavit that said he would support his wife so that she would not become a "public charge." Public charge affidavits refer to someone who relies on government assistance to pay for food and meet their basic needs.
Everything was fine while the couple was married, but eventually trouble in the marriage led to divorce. Now Summers says the affidavit he signed is being used against him by his ex-wife who is pushing for alimony. His ex, Evangelina Zapata, is now suing Summers in federal court claiming that he broke his contract to support her at least 125 percent of the federal poverty level.
The case highlights the I-864 affidavit, a common part of immigration procedure that is rarely ever brought up in divorce cases. Experts on immigration law say that many people sign the affidavits without a second thought, usually because they contracts are rarely if ever enforced. However, this rarity does not mean they affidavits are not serious and the fact remains that they contain strict obligations for American citizens who sign them.