Board Certified Family Law Specialist Matt Arnold answers the question: "Does adultery affect my divorce case?"
When a marriage ends because one of the spouses cheated, the parties may wonder how adultery affects alimony in their North Carolina divorce. Is the spouse who had an extramarital affair entitled to alimony? Will the paying spouse be ordered to pay more alimony because they cheated on their partner during the marriage?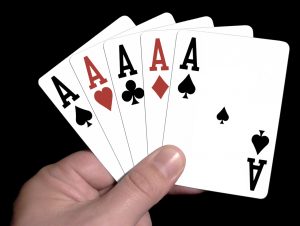 If your divorce case involves adultery, it is advised to consult with a North Carolina family lawyer to determine how cheating might impact the divorce process in your particular case.
How Does Cheating Impact Alimony in North Carolina?
While adultery cannot be used as a valid ground for divorce in North Carolina, the state's courts do consider this form of marital misconduct before awarding or denying alimony.
Under N.C.G.S. § 50-16, marital misconduct, including adultery, is the first factor that courts in North Carolina consider when awarding spousal support. If the court discovers evidence that the paying spouse was unfaithful, the spouse who was cheated on may be awarded alimony.
However, if both spouses or the supported spouse committed adultery during the marriage, the judge will have to use discretion when awarding or denying alimony.
Note: North Carolina courts do not consider adultery when determining alimony if there is evidence that the spouse who was cheated on knew about their spouse's extramarital affair and condoned the act of cheating.
When do North Carolina Courts Award Alimony?
A spouse may be awarded alimony if they are financially dependent on their spouse upon divorce. However, North Carolina courts are legally required to take into account a number of factors to ensure that awarding alimony would be fair considering the couple's circumstances.
As mentioned earlier, adultery and other forms of marital misconduct are the first factors that courts in North Carolina consider when determining whether to award alimony and deciding on the appropriate amount of alimony.
In addition to marital misconduct, the court will consider the following factors:
The dependent spouse's need for alimony;
The other spouse's ability to pay alimony;
Each spouse's income and earning capacity;
Each spouse's assets and debts
The duration of the marriage;
Each spouse's age and health (physical, mental, and emotional);
Each spouse's contributions to the marriage and their spouse's career and education;
Either spouse's contributions as a homemaker;
The standard of living established during the marriage; and
The dependent spouse's ability to find employment.
See the full list of factors considered by North Carolina courts when awarding alimony in N.C.G.S. § 50-16.
Also, the dependent spouse may be entitled to "post-separation support" that is paid during the divorce proceedings after separating.
Alienation of Affection and Adultery in North Carolina
North Carolina is one of few states that criminalize adultery. North Carolina law allows a spouse who was cheated on to bring a civil lawsuit against their spouse's lover to sue them for "alienation of affection."
If your divorce involves adultery and you want to know how cheating might impact your divorce case in North Carolina, do not hesitate to schedule a free consultation with our family lawyers at Arnold & Smith, PLLC. Get a phone or video consultation by calling at (704) 370-2828 to speak with our detail-oriented and well-versed lawyers with offices in Charlotte, Lake Norman, and Monroe, please contact Arnold & Smith, PLLC today or find additional resources here.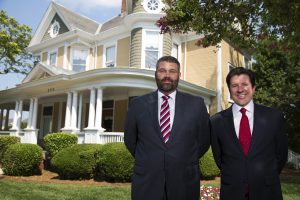 The family law practice group at Arnold & Smith, PLLC includes two Board-Certified Family Law specialists and one Child Welfare Law specialist, as well as several attorneys with many years of family law experience that are committed to providing a powerful voice to individuals facing the often-tumultuous issues in this area of law. The range of issues our family law clients may be facing include pre- and post-nuptial agreements; separation agreements; post-separation support; child support (both temporary and permanent); absolute divorce; divorce from bed and board; military divorce; equitable distribution of assets; child custody (both temporary and permanent); retirement benefits and divorce; alimony and spousal support; adoption; and emancipation. Because this area of the law is usually emotionally charged and complicated, the family law attorneys at Arnold & Smith, PLLC act with the utmost dedication to ensure that each client understands his or her options, and then act to achieve the best result possible for that client's particular situation.
Source:
https://www.ncleg.net/enactedlegislation/statutes/html/bysection/chapter_50/gs_50-16.3a.html
Image Credit:
https://www.freeimages.com/photo/cheating-1562136
See Our Related Video from our YouTube channel:
https://www.youtube.com/user/ArnoldSmithPLLC?feature=watch
See Our Related Blog Posts: