Board Certified Family Law Specialist Matt Arnold answers the question: "How does custody work if one parent moves internationally?"
A common complaint from those currently going through or recently emerging from a North Carolina divorce is that the whole process simply takes too long. Meeting with lawyers, filing the necessary documents, dealing with custody, agreeing to a settlement and getting everything finalized can take time, sometimes a long time. The problem of a slow divorce process is apparently not unique to the United States, as French citizens have complained and lawmakers are considering taking action to speed the process along.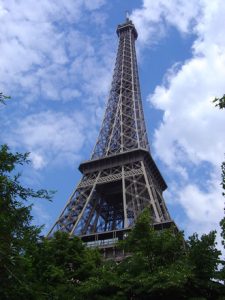 It was announced this week that the French government plans to push for a broad modernization of the country's justice system. As part of that push, lawmakers want to make divorce easier and less expensive. To accomplish this, the government says that they plan to allow divorce by mutual consent to take place without the assistance or participation of a judge. Should this happen, the French Minister of Justice has said that divorce could happen incredibly quickly and cost as little as $50. All that would be needed is a joint trip to a notary office and the assistance of two lawyers. So long as each side is represented by counsel (an attempt to ensure fairness), then a judge would not need to hear the case and sign off.
Under the currently proposed plan, a judge would only become involved if a child requested that the matter be heard by a magistrate, meaning the child disagreed with the arrangement worked out by the parents. The hope of the reform is that by allowing judges to avoid intervening in mutual consent divorces, those where both parties have already hammered out the details and have cooperated with one another to reach agreement, judges can be freed up to spend their time on more complicated disputed divorces.
Though some celebrated the news as an attempt to streamline a complicated process, there are many critics of the proposal. Those opposed say that they worry about the potential for abuse. The same point can be made in the U.S. and though there is no need to unnecessarily delay the process, moving too quickly increases the risk that some people get left behind. Though the system certainly has its faults, there are also benefits that should not be so quickly discarded and the public should understand the benefits that judges bring to the table.
For one thing, those in France worry about the harm that could come to children. Without a judge presiding over the divorce, there is no one whose job it is to look out for the best interest of the child. Though the hope is that the parents are the ones to do that, this is sadly not assured, especially in the case of a divorce where anger or hurt feelings can cloud an otherwise good parent's judgment.
Another worry is that one party may fall victim to the bullying of another. If, for instance, one party badgers the other into agreeing to a one-sided deal, without a judge watching over the proceedings there's no one left to advocate for fairness. Judges serve a critical role as a neutral arbiter, ensuring that no one party takes advantage of the other. By eliminating this important check, it's possible that the system, though moving more quickly, could soon fall out of balance.
If you find yourself facing a complicated family law matter, then you need the help of experienced family-law attorneys in Charlotte, North Carolina who can help guide you through the often confusing process of divorce. Please contact Arnold & Smith, PLLC today at (704) 370-2828 or find additional resources here.
About the Author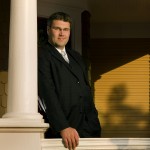 Matthew Arnold is a Managing Member of Arnold & Smith, PLLC, where he focuses on the areas of family law, divorce, child custody, child support, alimony and equitable distribution.
Mr. Arnold was raised in Charlotte, where he graduated from Providence Senior High School. He attended Belmont Abbey College, where he graduated cum laude, before attending law school at the University of North Carolina at Chapel Hill on a full academic scholarship.
A certified Family-Law Specialist, Mr. Arnold is admitted to practice in all state and administrative courts in North Carolina, before the United States District Court for the Western District of North Carolina, and before the Fourth Circuit Court of Appeals in Richmond, Virginia.
In his free time, Mr. Arnold enjoys golfing and spending time with his wife and three children.
Source:
http://abcnews.go.com/Health/wireStory/frances-govt-divorce-mutual-consent-39163891
Image Credit:
http://www.freeimages.com/photo/eiffel-tower-paris-france-1-1233967
See Our Related Video from our YouTube channel:
https://www.youtube.com/user/ArnoldSmithPLLC?feature=watch
See Our Related Blog Posts: