Board Certified Family Law Specialist Matt Arnold answers the question: "How can an attorney help me with my Divorce or Separation in North Carolina?"
Compared to a decade ago, fewer people are getting married in North Carolina. At the same time, the divorce rate continues to decline compared to 2008. New census data showed that both marriage and divorce rates continue to decline in most states, including North Carolina. As reported by Patch, the number of North Carolina marriages has fallen from 18.5 per 1,000 females in 2008 to 15.7 in 2018.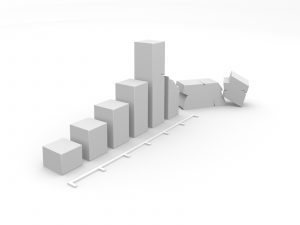 The divorce rate saw a decrease from 10.1 per 1,000 in 2008 to 8.6 in 2018. However, the divorce rate in North Carolina is still significantly higher than the national average of 7.7. Nearly all other states saw a decrease in marriage and divorce rates in 2018 compared to a decade prior.
In the past decade, the numbers of marriages and divorces in the nation have continued to decline. The U.S. Census Bureau looked at the number of married and divorced women in 2018 per 1,000 people and compared these rates to 2008.
Nationally, the divorce rate in 2018 was 7.7 per 1,000 females 15 years old and over. The marriage rate was 16.6 per 1,000 women in that age group. By contrast, the divorce and marriage rates in 2008 were 10.5 and 17.9, respectively.
Grounds for Divorce in North Carolina
North Carolina family law recognizes only two grounds for absolute divorce — incurable insanity and separation for one year. At least one spouse must have resided in North Carolina for the past six months prior to filing for divorce. However, you may get a North Carolina divorce without waiting a year.
In North Carolina, you can also obtain a Divorce from Bed and Board, which is based on five fault-based grounds:
Abandonment or turning out
Cruel or barbarous treatment
Indignities
Drug or alcohol abuse
Find out how marital misconduct can affect your divorce proceedings in North Carolina.
The Cost of North Carolina Divorce
You cannot estimate the cost of your North Carolina divorce unless you speak with a knowledgeable Charlotte divorce attorney who is going to evaluate all factors in your particular case.
The filing fee associated with an absolute divorce is $225, according to the North Carolina Judicial Branch. Your lawyer will take all facts into account to estimate the cost of your divorce case.
According to a recent study by 24/7 Tempo, the average cost of North Carolina divorce with children is $19,700 and about $13,100 without.
Do You Need a Charlotte Divorce Attorney?
Hiring a divorce lawyer is optional, and there is even a "self-help packet" for divorcing without an attorney. However, you need a Charlotte divorce attorney if you wish to pursue viable claims for alimony and equitable distribution of property. Having a lawyer will also help understand your legal rights if you are a parent fighting for child custody and child support. Consult with our knowledgeable lawyers at Arnold & Smith, PLLC, prior to filing for divorce. Speak with our detail-oriented and well-versed lawyers with offices in Charlotte, Lake Norman, and Monroe, please contact Arnold & Smith, PLLC today at (704) 370-2828 or find additional resources here.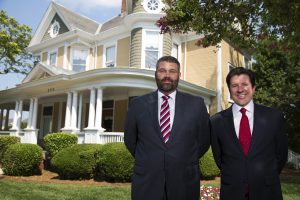 The family law practice group at Arnold & Smith, PLLC includes two Board-Certified Family Law specialists and one Child Welfare Law specialist, as well as several attorneys with many years of family law experience that are committed to providing a powerful voice to individuals facing the often-tumultuous issues in this area of law. The range of issues our family law clients may be facing include pre- and post-nuptial agreements; separation agreements; post-separation support; child support (both temporary and permanent); absolute divorce; divorce from bed and board; military divorce; equitable distribution of assets; child custody (both temporary and permanent); retirement benefits and divorce; alimony and spousal support; adoption; and emancipation. Because this area of the law is usually emotionally charged and complicated, the family law attorneys at Arnold & Smith, PLLC act with the utmost dedication to ensure that each client understands his or her options, and then act to achieve the best result possible for that client's particular situation.
Source:
https://patch.com/north-carolina/charlotte/marriages-divorces-down-north-carolina-census-bureau
https://www.nccourts.gov/assets/documents/local-rules-forms/Absolute-Divorce-Pro-Se-Packet.pdf?6BQ13A5h9nWeoPPFLtrRzpGdk.tXH8.I
https://247wallst.com/special-report/2020/01/16/this-is-how-much-it-costs-to-get-divorced-in-every-state/8/
Image Credit:
https://www.freeimages.com/photo/broken-charts-1624947
See Our Related Video from our YouTube channel:
https://www.youtube.com/user/ArnoldSmithPLLC?feature=watch
See Our Related Blog Posts: