Charlotte Criminal Lawyer Brad Smith answers the question: "My relationship is ending and they are threatening to call the police, how can I help myself?"
Having a protective order against you can make you feel as if you are walking on thin ice. Depending on the terms of the restraining order, certain things that you do may violate the order without you realizing it.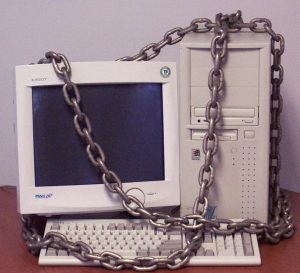 Often, protective orders prohibit the restrained person from coming within a certain distance of or contacting the protected person. If a North Carolina court placed a protection order on you, speak with a Charlotte restraining order attorney to learn about the possible consequences of violating the order.
Tips to Avoid Violating a Restraining Order
Consult with a knowledgeable family law attorney before things spiral out of control, and you end up with a misdemeanor, or worse, a felony charge. In the meantime, there are certain things you need to refrain from to avoid violating a protective order.
Cut Off All Ties with the Protected Person: When we say "all," we mean all, even likes or DMs on social media. If the restraining order against you includes a no-contact provision, any attempt to communicate with the protected person through any means may be considered a violation. Delete the protected person's phone number from your cell phone, block and unfollow them on your social media accounts, and refrain from attempting to contact the person through a third party.
Change Your Commute Routes: If your commute route goes through any places where the protected person likes to go or where you may end up running into the victim, change your route. Avoid walking or driving through the neighborhood where the protected person lives.
Continue Paying Your Bills: Even if you were forced to move out of your home, especially if the restraining order is based on allegations of domestic violence, you are most likely still required to continue to pay rent, mortgage, utilities, and/or insurance for your former home. Under certain circumstances, the restrained person must also pay for household services, the protected person's medical care, and childcare expenses.
Comply with Child Visitation Rules: Depending on the provisions of your protective order, the amount of time you can spend with your children could be restricted. The restrained person may also be barred from making significant decisions about their children's life.
If the protected and restrained person file for divorce after the protective order was placed, its provisions could affect child custody and visitation rights.
Penalties for Violating a Protective Order in North Carolina
In North Carolina, penalties for violating a restraining order start as a Class A Misdemeanor but may be elevated to a Class H felony after two convictions. Penalties include up to 60 days in prison for Class A Misdemeanor. The prison sentence for a Class H felony is from four to 25 months.
Note: Getting too close to the protected person while having a deadly weapon is classified as a Class H felony (even if there are no prior convictions).
Any violations of the restraining order may result in the extension of the order. The best way to get the protective order lifted is to follow it to the letter and avoid any violations. Consult with our Charlotte restraining order attorneys at Arnold & Smith, PLLC, to review your options. Speak with our detail-oriented and well-versed lawyers in or around Charlotte, Lake Norman, or at our new office in Monroe, please contact Arnold & Smith, PLLC today at (704) 370-2828 or find additional resources here.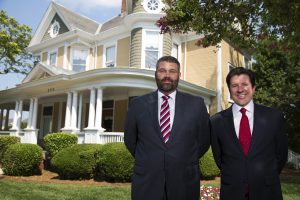 The family law practice group at Arnold & Smith, PLLC includes two Board-Certified Family Law specialists and one Child Welfare Law specialist, as well as several attorneys with many years of family law experience that are committed to providing a powerful voice to individuals facing the often-tumultuous issues in this area of law. The range of issues our family law clients may be facing include pre- and post-nuptial agreements; separation agreements; post-separation support; child support (both temporary and permanent); absolute divorce; divorce from bed and board; military divorce; equitable distribution of assets; child custody (both temporary and permanent); retirement benefits and divorce; alimony and spousal support; adoption; and emancipation. Because this area of the law is usually emotionally charged and complicated, the family law attorneys at Arnold & Smith, PLLC act with the utmost dedication to ensure that each client understands his or her options, and then act to achieve the best result possible for that client's particular situation.
Source:
Image Credit:
https://www.freeimages.com/photo/chain-computer-3-1459890
See Our Related Video from our YouTube channel:
https://www.youtube.com/user/ArnoldSmithPLLC?feature=watch
See Our Related Blog Posts: