Board Certified Family Law Specialist Matt Arnold answers the question: "What are my custody rights if the other parent moves?"
Taking your children to live outside of North Carolina after a divorce is a tough decision. While it is vital to consider how the relocation would affect your child, it is equally important to consider whether your current child custody arrangement allows you to move.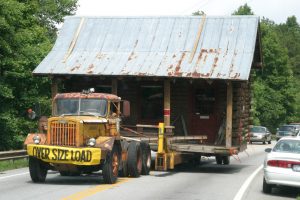 Whether or not you can relocate with your child when you are divorced is a complicated question. Many factors must be considered before moving out of North Carolina with your children, including:
The current custody arrangement
Whether you have joint or sole custody
Whether custody orders are preventing you from relocating
Whether the relocation is in the child's best interests
Is There a Custody Order Preventing You from Relocating with the Child?
Some child custody arrangements include restrictions on how far a parent can move with the child, both by state lines or in terms of miles within the state. Typically, these restrictions are outlined in the separation agreement or custody order.
If there is a custody order that prevents you from moving out of North Carolina, relocating with your child would be illegal. If there is no such custody order and no limitations on relocating with a child, doing so is technically not unlawful. However, moving your child out of North Carolina still carries certain risks.
If the custody arrangement does not include provisions allowing a parent to relocate with a child out of North Carolina, you should file a motion to modify custody before moving across state lines.
What Happens if You Relocate with a Child Illegally?
Relocating with a child without modifications of the current custody order and/or without permission of the other parent can result in unwanted consequences. Typically, parents who relocate with a child illegally are held in contempt. In that situation, a court order will be issued to take the child back to North Carolina.
Violating the terms of the custody order or taking your child out of North Carolina without permission could cause the loss of your custody rights or even termination of parental rights.
What About the Child's Best Interest?
Even if there are no custody orders blocking the relocation, the non-moving parent could prevent you from moving out of North Carolina with a child by proving that the move would not be in the best interest of the child.
The best interest is the most critical factor in custody issues in North Carolina. Among other factors, a North Carolina court will look at the following to determine the child's best interest:
The moving parent's motives in seeking the move;
Whether relocating wound improve or worsen the quality of the child's life;
Whether the non-moving parent is resisting the move; and
Whether relocating can preserve and foster a healthy relationship between the child and the non-moving parent.
A Charlotte child custody attorney can help resolve a relocation dispute regardless of whether you are the parent seeking the move or the parent who wants to prevent his or her ex-spouse from relocating with the child. Speak with our results-driven family law attorneys at Arnold & Smith, PLLC, to navigate the issue. Speak with our detail-oriented and well-versed lawyers with offices in Charlotte, Lake Norman, and Monroe, please contact Arnold & Smith, PLLC today at (704) 370-2828 or find additional resources here.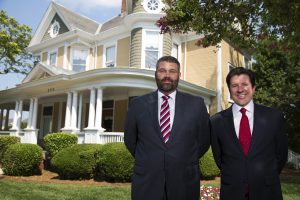 The family law practice group at Arnold & Smith, PLLC includes two Board-Certified Family Law specialists and one Child Welfare Law specialist, as well as several attorneys with many years of family law experience that are committed to providing a powerful voice to individuals facing the often-tumultuous issues in this area of law. The range of issues our family law clients may be facing include pre- and post-nuptial agreements; separation agreements; post-separation support; child support (both temporary and permanent); absolute divorce; divorce from bed and board; military divorce; equitable distribution of assets; child custody (both temporary and permanent); retirement benefits and divorce; alimony and spousal support; adoption; and emancipation. Because this area of the law is usually emotionally charged and complicated, the family law attorneys at Arnold & Smith, PLLC act with the utmost dedication to ensure that each client understands his or her options, and then act to achieve the best result possible for that client's particular situation.
Source:
Image Credit:
https://www.freeimages.com/photo/house-on-wheels-taken-too-li-1516174
See Our Related Video from our YouTube channel:
https://www.youtube.com/user/ArnoldSmithPLLC?feature=watch
See Our Related Blog Posts: