Matthew R. Arnold of Arnold & Smith, PLLC answers the question "How can an attorney help me with my Divorce or Separation in North Carolina?"
Congressman Alan Grayson's war on one woman has taken an ugly turn, with Grayson's attorney slamming his estranged wife as being a "poor housekeeper" for allowing the condition of the Florida Democrat's 5,300 square-foot home to become "horrible."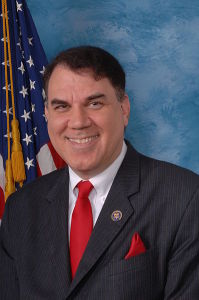 Grayson, the United States Representative for Florida's 9th District, has "called out" Republican political opponents for waging a war "against all of the women in this country." According to Grayson, the gullible, Confederate flag-waving bigots in the Grand Old Party oppose so-called "equal pay" laws and abortion, and that means they are in a war against women.
That imagined war has become all-too-real for Lolita Grayson, Rep. Grayson's estranged wife. She claims that Rep. Grayson has failed to pay for repairs and upkeep on the Orlando home she shares with the couple's four children. Mrs. Grayson alleges in court filings that the home's roof is leaking, and broken windows are allowing rainwater to penetrate the interior of the home, which has led to a significant mold problem.
Rep. Grayson's attorney calls the accusations false, saying the congressman spends more than $10,000 per month on the home's mortgage, child support, utilities and household expenses.