Charlotte Divorce Attorney Matthew R. Arnold of Arnold & Smith, PLLC answers the question "Who pays for the children's health insurance and co-pays?"
An Australian woman has found love with a man who anonymously donated sperm that the woman used to conceive her young daughter.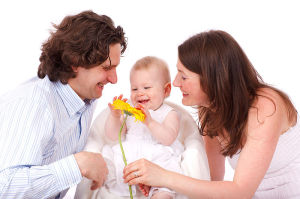 The woman lost two infant boys to the same rare genetic disorder but found that her third attempt at parenthood was charmed. The woman—42-year-old Aminah Hart—told the Daily Mail that she felt time running out on her chances at motherhood.
Those chances were further diminished by the one-in-four chance that her third child would be afflicted with x-linked myotubular myopathy, a condition that affects muscles used for movement and which almost always afflicts boys.
Hart's first son, Marlon, died aged four months in 2010 of the disorder. A second son, Louis, survived to just 14 months. Doctors were not able to diagnose the rare genetic condition until after Louis' death. Hart's marriage to Marlon's father ended after the infant's death, as did her relationship with Louis' father.
So the third time around, Ms. Hart decided to use an anonymous sperm donor to conceive. She said she was given three cards listing vital statistics of donors. These profiles included the donors' age, body build, hair color, interests and professional occupations. They did not include a photo.