Charlotte Divorce Attorney Matthew R. Arnold of Arnold & Smith, PLLC answers the question "Who pays for the children's health insurance and co-pays?"
An Australian woman has found love with a man who anonymously donated sperm that the woman used to conceive her young daughter.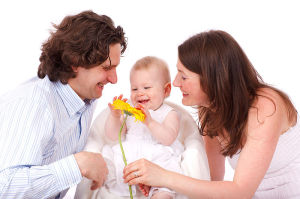 The woman lost two infant boys to the same rare genetic disorder but found that her third attempt at parenthood was charmed. The woman—42-year-old Aminah Hart—told the Daily Mail that she felt time running out on her chances at motherhood.
Those chances were further diminished by the one-in-four chance that her third child would be afflicted with x-linked myotubular myopathy, a condition that affects muscles used for movement and which almost always afflicts boys.
Hart's first son, Marlon, died aged four months in 2010 of the disorder. A second son, Louis, survived to just 14 months. Doctors were not able to diagnose the rare genetic condition until after Louis' death. Hart's marriage to Marlon's father ended after the infant's death, as did her relationship with Louis' father.
So the third time around, Ms. Hart decided to use an anonymous sperm donor to conceive. She said she was given three cards listing vital statistics of donors. These profiles included the donors' age, body build, hair color, interests and professional occupations. They did not include a photo.
The donor that stood out to Ms. Hart was described as a hard worker who was "happy and easygoing." Also, importantly, the donor's sperm had been quarantined for a year when Ms. Hart chose it in 2011, meaning the sperm bank was able to rule out the presence of diseases. The donor's background was described as "clean" genetically.
When Ms. Hart's daughter Leila was born in 2012, the mother said she felt relieved to learn Leila was healthy and was not afflicted with the condition that had taken Leila's stepbrothers prematurely.
As Leila grew, Ms. Hart—who described her own appearance as West Indian—grew interested in the identity of Leila's donor. Leila's blonde hair and blue eyes sharply contrasted with her mother's appearance.
Ms. Hart became a do-it-yourself online private eye—with the help of Google—and learned that Leila's father was an Australian cattle breeder and amateur soccer coach named Scott Anderson. Ms. Hart contacted the agency that worked with Mr. Anderson and offered details about herself and Leila, in case Mr. Anderson wanted to meet.
To Ms. Hart's surprise, Mr. Anderson responded, and the pair began exchanging emails. Eventually, around Leila's first birthday, the pair decided to meet in person. Leila immediately took to Mr. Anderson, so much so that Ms. Hart agreed to meet with him every few weeks so that he could spend time with his daughter.
During that time, Ms. Hart said, she began to see Mr. Anderson in a different light. She admitted to a girlfriend that she thought Mr. Anderson was "quite gorgeous" and revealed that she had developed a crush on him.
A few months later, the pair became stranded after a road accident closed the highway on which they were traveling. Authorities told the pair the road would be closed overnight, so Hart, Anderson and Leila met up with an old friend of Mr. Anderson's, who let them sleep on a mattress in a spare room in his house.
"It was not awkward," Ms. Hart said. "There was this sense that we were there as a family."
Now the self-described city girl and the cattle farmer are making a go of the relationship that began with an anonymous donation of sperm. Instead of a happy ending, Ms. Hart told the Daily Mail, her finding Mr. Anderson was a "happy beginning."
If you find yourself facing a complicated family law matter, then you need the help of experienced family law attorneys in Charlotte, North Carolina who can help guide you through the often confusing process of divorce. Please contact Arnold & Smith, PLLC today at (704) 370-2828 or find additional resources here.
About the Author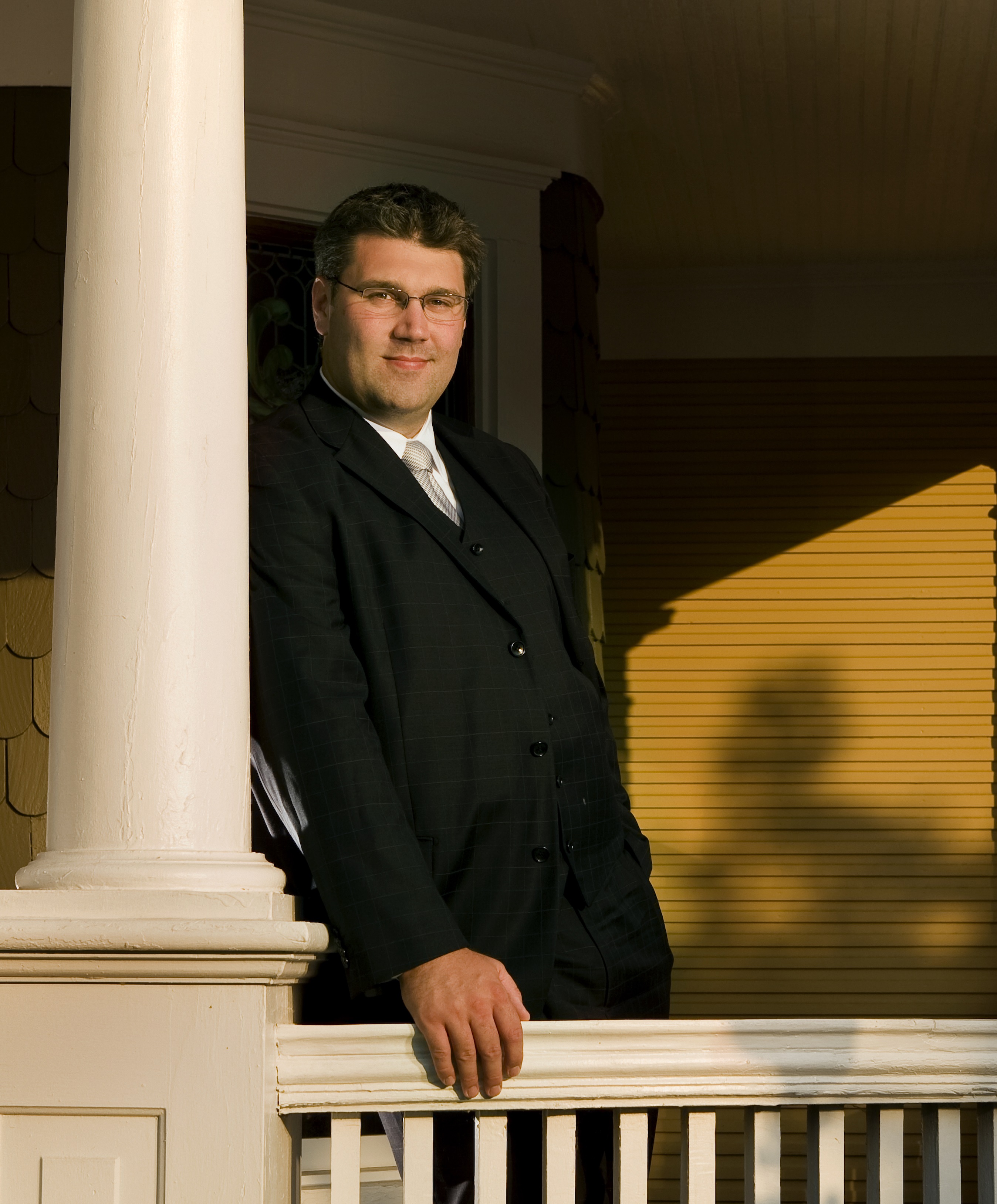 Matthew Arnold is a Managing Member of Arnold & Smith, PLLC, where he focuses on the areas of family law, divorce, child custody, child support, alimony and equitable distribution.
Mr. Arnold was raised in Charlotte, where he graduated from Providence Senior High School. He attended Belmont Abbey College, where he graduated cum laude, before attending law school at the University of North Carolina at Chapel Hill on a full academic scholarship.
In his free time, Mr. Arnold enjoys golfing and spending time with his wife and three children.
Sources:
http://www.dailymail.co.uk/news/article-2805950/I-walking-meet-complete-stranger-genetic-child-arms-amazing-story-mother-fell-love-sperm-donor-used-conceive-daughter.html
Image Credit: 
http://commons.wikimedia.org/wiki/File:Happy_Family_Photo.jpg
By Vera Kratochvil
See Our Related Video from our YouTube channel:
https://www.youtube.com/user/ArnoldSmithPLLC/videos
See Our Related Blog Posts: