Board Certified Family Law Specialist Matt Arnold answers the question: "How will the judge divide our property?"
Divorce is almost always a difficult, drawn-out event for those not living as celebrities. Of all high-profile divorces, those in Hollywood tend to be especially histrionic. So when a divorce involves one of music's power couples and a love triangle within the same reality television singing competition, you expect the colors to really fly.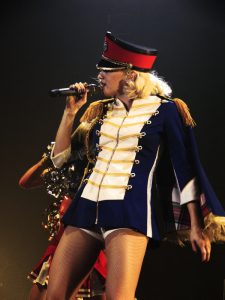 Despite the fact that No Doubt singer Gwen Stefani's divorce with her husband of nearly 13 years, Bush frontman Gavin Rossdale, involves all of these factors, the uncoupling has been refreshingly unusual.
A Los Angeles judge finalized their divorce this month, signing off on the settlement agreement the couple presented. The fact that the famous artists were able to reach quietly reach a mutual settlement agreement in a divorce case involving children and loads of assets makes the case rare enough. However, even more uncommon are the terms of the agreement.
The couple never executed a prenuptial agreement, so under California law Rossman would have been entitled to a 50-50 split of the assets the couple acquired throughout the marriage of over a decade—including Stefani's considerable earnings from No Doubt. However, rather than taking it to court and forcing the down-the-middle split of their assets, the Bush singer  offered to accept a less-than-50 percent share of their joint property so that it would be more equitable.
Stefani is reportedly worth $120 million, while Rossman's net worth is valued at $35 million. California divorce law follows a community property scheme, where any income earned or asset acquired by either spouse during the marriage becomes subject to a 50-50 equal division in the event of divorce. This contrasts with the majority of states (including North Carolina) that operate under an equitable distribution model, where each spouse is generally allowed to keep income they earn if it would be fair to each spouse considering all the circumstances.
The couple also agreed to shared physical and legal custody of their three children, Apollo, age 2, Zuma, age 7, and Kingston, age 9.  Both singers agreed that they did not need child or spousal support, but set up a trust expense account for their children, into which they each deposited a cool $1 million.
Meanwhile, Stefani will retain her music rights in her band No Doubt and her earnings from her fashion lines L.A.M.B. and Harajuku Lovers. She will also keep control over two of the couple's Los Angeles estates.
Rossman will keep his earnings from Bush and the four homes the two owned together in Europe. Each couple will receive 50 percent of the profits from the sale of their home in Beverly Hills.
The settlement agreement is even more surprising when one considers that Stefani has been dating country music singer and fellow co-star of The Voice Blake Shelton since shortly after Stefani filed for divorce last year, citing irreconcilable differences.
The judge's approval of Stefani and Rossdale's settlement agreement was the last step remaining before both would be legally single again. Maybe the two can serve as an inspiration for divorcing couples everywhere as a reminder that negotiating property and custody issues in a divorce through mediation can save a couple vast amounts of animosity towards each other as opposed to battling it out in court. Settlement agreements, when they are possible, also usually save each party considerable time, legal costs and emotional energy.
However, not everyone's former spouse is as reasonable as Rossdale. Depending on the case, mediation is not always an effective solution and property and custody issues must be fought out in court. This is why it is so important in a divorce case to have an experienced family law attorney with both mediation and litigation experience who is unafraid to fight for your rights in whichever method will be most appropriate.
If you find yourself facing a complicated family law matter, then you need the help of experienced family-law attorneys in Charlotte, North Carolina who can help guide you through the often confusing process of divorce. Please contact Arnold & Smith, PLLC today at (704) 370-2828 or find additional resources here.
About the Author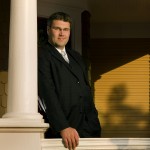 Matthew Arnold is a Managing Member of Arnold & Smith, PLLC, where he focuses on the areas of family law, divorce, child custody, child support, alimony and equitable distribution.
Mr. Arnold was raised in Charlotte, where he graduated from Providence Senior High School. He attended Belmont Abbey College, where he graduated cum laude, before attending law school at the University of North Carolina at Chapel Hill on a full academic scholarship.
A certified Family-Law Specialist, Mr. Arnold is admitted to practice in all state and administrative courts in North Carolina, before the United States District Court for the Western District of North Carolina, and before the Fourth Circuit Court of Appeals in Richmond, Virginia.
In his free time, Mr. Arnold enjoys golfing and spending time with his wife and three children.
Source:
http://www.billboard.com/articles/columns/pop/7340823/gwen-stefani-gavin-rossdale-divorce-final
http://www.etonline.com/news/186762_inside_the_proposed_terms_of_gavin_rossdale_and_gwen_stefani_divorce_there_was_no_pre_nup/
Image Credit:
https://commons.wikimedia.org/wiki/Gwen_Stefani#/media/File:HollabackGirl.jpg
See Our Related Video from our YouTube channel:
https://www.youtube.com/user/ArnoldSmithPLLC?feature=watch
See Our Related Blog Posts: