Board Certified Family Law Specialist Matt Arnold answers the question: "Does adultery affect my divorce case?"
If you are getting divorced because your spouse engaged in an extramarital affair, you probably want to prove adultery in your divorce case. While North Carolina is a no-fault state for divorce, which means spouses are not required to prove fault to get a divorce, you could potentially benefit from proving that your spouse committed adultery.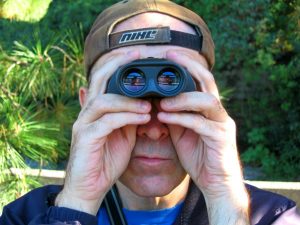 If your spouse cheated on you, do not hesitate to speak with a family lawyer in North Carolina to help you prove adultery to get a favorable outcome in your divorce case. Contact our divorce attorneys at Arnold & Smith, PLLC, to discuss your particular situation.
How Adultery Affects North Carolina divorce
Under NC Gen Stat § 14-184, adultery is considered a misdemeanor in North Carolina. According to the statute, a man and woman, who are not married to each other, commit adultery when they "lewdly and lasciviously associate, bed and cohabit together."
Typically, a spouse who was cheated on wants to prove that their partner was unfaithful because adultery can impact various aspects of their divorce case, including:
The judge is likely to question the unfaithful parent's fitness as a parent in a child custody case;
The distribution of marital property in a divorce; and
The spouse who was cheated on can file a claim for "alienation of affection."
In order to prove adultery or alienation of affection, you must present solid proof that your spouse engaged in an extramarital affair. In most cases, the cheated-on spouse can hire a private investigator to collect sufficient evidence proving that their spouse committed adultery.
How to Prove Adultery in Your North Carolina Divorce Case?
In the age of social media and smartphones, collecting proof of adultery is much easier than it was pre-cellphones. In the vast majority of cases, the cheated-on spouse can obtain evidence to prove that their spouse committed adultery from the unfaithful spouse's social media accounts and/or smartphone data.
A cheating spouse may think that their spouse will not discover their extramarital affair if they change their privacy settings on Instagram, Facebook, Twitter, and other social media platforms. In reality, anything you post on social media becomes a public record and is admissible as evidence in North Carolina courts.
Nonetheless, when collecting evidence of adultery for your divorce case, it is essential to seek help from a skilled divorce lawyer in North Carolina. An experienced divorce attorney can help you prove adultery by gathering the following pieces of evidence:
Photos or videos that demonstrate proof that the cheating spouse and their lover were on vacation, had dinner or were spending time together.
Images, receipts, or other pieces of evidence proving that the cheating spouse purchased or received gifts from their lover.
How a Family Lawyer in North Carolina Can Help
Likes, posts, private messages (DMs), or text messages proving that the cheating spouse and their lover had a sexual or romantic relationship can help bolster your divorce case.
Typically, personal information from the cheating spouse's phone can be obtained and accessed through discovery in the fault-based divorce proceedings. You will need help from a knowledgeable family lawyer to collect emails, text messages, and other pieces of evidence of adultery and use them in court.
Schedule a consultation with our Charlotte family lawyers at Arnold & Smith, PLLC, if your spouse had an extramarital affair and you want to prove infidelity in your divorce case. Get a phone or video consultation by calling at (704) 370-2828 to speak with our detail-oriented and well-versed lawyers with offices in Charlotte, Lake Norman, and Monroe, please contact Arnold & Smith, PLLC today or find additional resources here.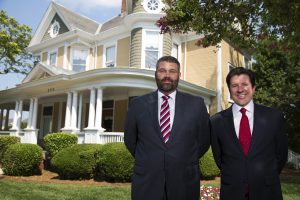 The family law practice group at Arnold & Smith, PLLC includes two Board-Certified Family Law specialists and one Child Welfare Law specialist, as well as several attorneys with many years of family law experience that are committed to providing a powerful voice to individuals facing the often-tumultuous issues in this area of law. The range of issues our family law clients may be facing include pre- and post-nuptial agreements; separation agreements; post-separation support; child support (both temporary and permanent); absolute divorce; divorce from bed and board; military divorce; equitable distribution of assets; child custody (both temporary and permanent); retirement benefits and divorce; alimony and spousal support; adoption; and emancipation. Because this area of the law is usually emotionally charged and complicated, the family law attorneys at Arnold & Smith, PLLC act with the utmost dedication to ensure that each client understands his or her options, and then act to achieve the best result possible for that client's particular situation.
Source:
https://law.justia.com/codes/north-carolina/2014/chapter-14/article-26/section-14-184/
Image Credit:
https://www.freeimages.com/photo/binoculars-1559595
See Our Related Video from our YouTube channel:
https://www.youtube.com/user/ArnoldSmithPLLC?feature=watch
See Our Related Blog Posts: