Board Certified Family Law Specialist Matt Arnold answers the question: "Do I need an attorney to get a Divorce in North Carolina?"
The COVID-19 pandemic came in like a wrecking ball, disrupting many people's plans and bringing total chaos to their everyday lives. Regardless of whether you were thinking about getting a divorce prior to the pandemic, or are already in the midst of a divorce battle, you may be concerned about possible delays in the process or that you will not be able to get divorced until after the pandemic is over.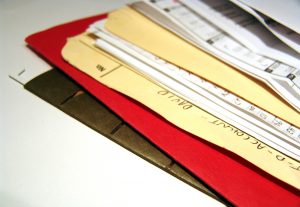 If you are worried that your divorce case is not moving forward due to the pandemic, there are certain things you can do to speed up the process and make the most of your quarantine time.
Collecting and Organizing Financial Documents
If the COVID-19 pandemic disrupted your divorce plans and you have found yourself stuck at home with your spouse, use this time to gather and organize your financial documents, something that you would have to do when filing for divorce anyway. The documents that you need to collect include but are not limited to:
Past five years of tax returns;
Appraisals of your separate real estate and property;
Your most recent W-2 and other income-related documents;
Documentation regarding insurance policies, including health insurance and auto insurance;
Mortgage statements;
Information about debts (both separate and joint);
Bank and credit card statements;
Financial account and retirement statements for the past year; and
Statements of any loans and debts acquired during the marriage in the past 12 months.
Any divorce process in North Carolina always begins with gathering financial information. For many people, the process can be quite time-consuming and overwhelming, which is why you can use your quarantine time to collect the above-mentioned documents. Luckily, most of these can be obtained via the Internet.
Talking to an Attorney
Although most North Carolina-based law firms, including Arnold & Smith, PLLC, are not hosting in-person meetings with clients in compliance with the state's stay-at-home and public health orders, we are still operating remotely. You can request a phone call and get a consultation via telephone or by video conference.
Consult with our attorneys about your family law matters during our regular business hours, from 8:30 am to 5:30 pm, Monday through Friday. If you and your spouse agree on the terms of your divorce, including alimony and child custody, our attorneys will help draft the settlement documents to speed up the process.
Seeking Immediate Legal Help
In certain situations, you need to take immediate action during the COVID-19 pandemic. One such situation is if you are a victim of domestic violence who needs to obtain a restraining order. Domestic violence and child abuse are considered emergency matters, which is why the courts are still open to provide immediate assistance in these situations.
Similarly, an attorney can help you if the coronavirus pandemic triggered arguments regarding child custody. Previously, we discussed whether parents should allow or withhold child visitation during North Carolina's stay-at-home order.
Mediation During the COVID-19 Pandemic
What happens to all those divorce cases that were filed prior to the pandemic? Have they all been suspended until further notice? Not really. Your attorney is still able to conduct mediations remotely to help move your divorce case forward.
Despite the state's stay-at-home order, a mediator can still handle your divorce to assist you with resolving your case via electronic means to get final settlement documents in place. Contact Arnold & Smith, PLLC, if you want to mediate your divorce case or seek immediate legal help. Get a phone or video consultation by calling at (704) 370-2828 to speak with our detail-oriented and well-versed lawyers with offices in Charlotte, Lake Norman, and Monroe, please contact Arnold & Smith, PLLC today or find additional resources here.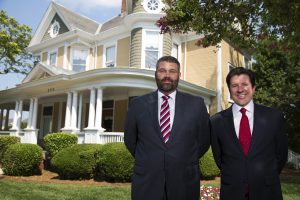 The family law practice group at Arnold & Smith, PLLC includes two Board-Certified Family Law specialists and one Child Welfare Law specialist, as well as several attorneys with many years of family law experience that are committed to providing a powerful voice to individuals facing the often-tumultuous issues in this area of law. The range of issues our family law clients may be facing include pre- and post-nuptial agreements; separation agreements; post-separation support; child support (both temporary and permanent); absolute divorce; divorce from bed and board; military divorce; equitable distribution of assets; child custody (both temporary and permanent); retirement benefits and divorce; alimony and spousal support; adoption; and emancipation. Because this area of the law is usually emotionally charged and complicated, the family law attorneys at Arnold & Smith, PLLC act with the utmost dedication to ensure that each client understands his or her options, and then act to achieve the best result possible for that client's particular situation.
Source:
https://www.ncdhhs.gov/news/press-releases/governor-cooper-announces-statewide-stay-home-order-until-april-29#:~:text=Governor%20Roy%20Cooper%20ordered%20the,March%2030%20at%205%20pm
Image Credit:
https://www.freeimages.com/photo/files-1512135
See Our Related Video from our YouTube channel:
https://www.youtube.com/user/ArnoldSmithPLLC?feature=watch
See Our Related Blog Posts: