Board Certified Family Law Specialist Matt Arnold answers the question: "What can I do to gain custody of my child in North Carolina?"
As confirmed coronavirus cases and COVID-19 deaths keep rising in North Carolina, the state enforced a stay-at-home order directing residents to stay home for a month. In light of this, many parents wonder how the order impacts their child custody or child visitation order.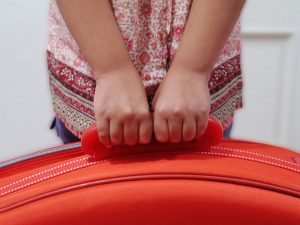 Does North Carolina's stay-at-home order mean that you can withhold child visitation, or do you still need to continue allowing visitation despite the threat of contracting coronavirus? The answer depends on your particular circumstances, the county, and the guidance that has been provided by the order.
Child Visitation and North Carolina's Stay-at-Home Order
The stay-at-home order allows North Carolinians to travel for the purpose of exchanging children, as long as the transportation or travel is pursuant to law enforcement or court order, including a child custody order. These types of travel are deemed "essential" by North Carolina's "stay-at-home" order.
However, there are circumstances that would justify withholding visitation while the stay-at-home order is in effect during the coronavirus pandemic. Also, parents cannot use the order as an excuse to avoid a contempt action if they withhold children without justifiable cause.
Can You be in Contempt for Withholding Child Visitation During the Order?
In North Carolina, contempt is the willful disobedience of a child custody order. While most parents are concerned about their children's health during the coronavirus pandemic, the stay-at-home order nor the risks posed by COVID-19 may be enough to justify withholding child visitation.
When determining whether your decision to withhold child visitation during coronavirus pandemic was reasonable and cannot constitute contempt, courts will ask the following questions:
Does anyone in either household show coronavirus symptoms or is sick?
Has anyone in either household been exposed to persons who tested positive for COVID-19 or who exhibited coronavirus symptoms?
Is either parent required to continue going to work, exposing himself/herself to a potential risk of contracting COVID-19?
Is anyone in either household at high-risk for complications upon becoming infected with coronavirus?
If you answered yes to any of these questions, it might be reasonable to withhold child visitation for the time being. However, ensure that the non-custodial parent can communicate with the children via FaceTime, Skype, or other digital means.
During this time of uncertainty and stress, your children need to keep in touch with both parents to make things less stressful and confusing. Also, before withholding visitation, discuss your particular case with a child custody attorney to review your situation.
Currently, some North Carolina's family law courts remain closed to slow the spread of the virus, though many are still accepting filings. While you can file a motion for contempt if the other parent is withholding child visitation, do not expect hearings on your motion until after courts open and functioning again. This could take months.
Speak with lawyers at Arnold & Smith, PLLC, to determine whether you have a valid motion for contempt. Also, our attorneys will help make the right decision if you are considering withholding visitation. Contact Arnold & Smith, PLLC, for a consultation. Speak with our detail-oriented and well-versed lawyers with offices in Charlotte, Lake Norman, and Monroe, please contact Arnold & Smith, PLLC today at (704) 370-2828 or find additional resources here.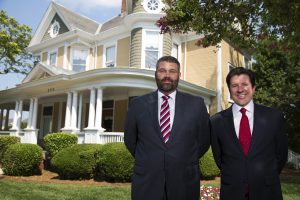 The family law practice group at Arnold & Smith, PLLC includes two Board-Certified Family Law specialists and one Child Welfare Law specialist, as well as several attorneys with many years of family law experience that are committed to providing a powerful voice to individuals facing the often-tumultuous issues in this area of law. The range of issues our family law clients may be facing include pre- and post-nuptial agreements; separation agreements; post-separation support; child support (both temporary and permanent); absolute divorce; divorce from bed and board; military divorce; equitable distribution of assets; child custody (both temporary and permanent); retirement benefits and divorce; alimony and spousal support; adoption; and emancipation. Because this area of the law is usually emotionally charged and complicated, the family law attorneys at Arnold & Smith, PLLC act with the utmost dedication to ensure that each client understands his or her options, and then act to achieve the best result possible for that client's particular situation.
Source:
Image Credit:
https://www.freeimages.com/photo/suitcase-1557217
See Our Related Video from our YouTube channel:
https://www.youtube.com/user/ArnoldSmithPLLC?feature=watch
See Our Related Blog Posts: