Board Certified Family Law Specialist Matt Arnold answers the question: "What are my custody rights if the other parent moves?"
On March 27, North Carolina Governor Roy Cooper ordered North Carolinians to stay home until April 29 in an attempt to curb the spread of COVID-19. How does the state's stay-at-home order, which prohibits residents from leaving their home except for essential activities, impact your child custody order?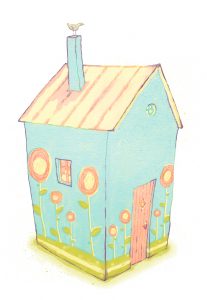 How can North Carolinian divorced parents handle co-parenting and child visitation while the stay-at-home order is in effect during the coronavirus pandemic? We decided to answer our clients' frequently asked questions during this time of uncertainty. If you did not find your question in the list below, contact a Charlotte family law attorney for a phone or video consultation.
'Do I Have to Comply with My Custody Order During North Carolina's Stay-at-Home Order?'
Yes, definitely. North Carolina's stay-at-home order allows residents to leave home for travel for "essential activities." The order specifies that traveling from one place of residence to another for purposes of child custody and visitation arrangement is considered "essential activity."
Despite this exception, many divorced parents who share custody during these unprecedented times are wondering, "How can we co-parent while maintaining appropriate social distancing?", "How do we limit our child's exposure to COVID-19?", "What to do if the non-custodial parent lives in another state?", among other questions.
Note: If you have valid reasons for withholding child visitation while taking into consideration the child's best interests, you may be able to disobey your order, but only after you have consulted with your attorney.
'Where Should We Exchange Our Children During the Stay-at-Home Order?'
Many custody orders and agreements in North Carolina include exchange locations at schools, daycares, or extracurricular activities. However, as the state's schools remain closed until May 15, parents are not able to use their child's school as the exchange location.
Other child custody orders have shopping malls, McDonald's, restaurants, or other public, crowded venues. However, visiting these public venues is not possible while the state's stay-at-home order remains in effect.
For this purpose, parents should negotiate alternative exchange options for picking up and dropping off their children during the COVID-19 pandemic. Some prefer door-to-door to minimize the child's coronavirus exposure, while others pick a neutral location.
'How to Share Custody During the Pandemic if One Parent Lives in Another State?'
Out-of-state travel may be problematic during the coronavirus pandemic, especially if one parent lives in a state that has been severely affected by COVID-19. In this regard, many custodial parents choose to withhold child visitation out of fear of infection.
When making decisions about out-of-state travel for the purpose of complying with your custody order, follow the recommendations of the Centers for Disease Control and Prevention as well as your local health authorities. Always prioritize your child's best interests when making decisions regarding out-of-state travel during the coronavirus pandemic.
'What to do if the Child or Either Parent Has an Underlying Health Condition?'
According to the CDC, persons with underlying health conditions are at a heightened risk of serious illness from COVID-19. In light of this, what should you do if either parent or your child has an underlying or chronic medical condition?
Firstly, you must talk to your family's primary care physician to determine whether it would be safe to continue following your custody order or agreement during the pandemic given your circumstances.
Frequent transportation of your children between households may expose all parties involved to COVID-19. Keep in mind that your child, you, or the other parent, can be carriers who show no coronavirus symptoms.
If you cannot come to an agreement during the pandemic, talk to Charlotte child custody attorneys at Arnold & Smith, PLLC. Get a phone or video consultation by calling at (704) 370-2828 to speak with our detail-oriented and well-versed lawyers with offices in Charlotte, Lake Norman, and Monroe, please contact Arnold & Smith, PLLC today or find additional resources here.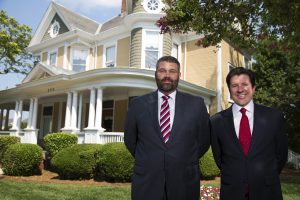 The family law practice group at Arnold & Smith, PLLC includes two Board-Certified Family Law specialists and one Child Welfare Law specialist, as well as several attorneys with many years of family law experience that are committed to providing a powerful voice to individuals facing the often-tumultuous issues in this area of law. The range of issues our family law clients may be facing include pre- and post-nuptial agreements; separation agreements; post-separation support; child support (both temporary and permanent); absolute divorce; divorce from bed and board; military divorce; equitable distribution of assets; child custody (both temporary and permanent); retirement benefits and divorce; alimony and spousal support; adoption; and emancipation. Because this area of the law is usually emotionally charged and complicated, the family law attorneys at Arnold & Smith, PLLC act with the utmost dedication to ensure that each client understands his or her options, and then act to achieve the best result possible for that client's particular situation.
Source:
https://www.ncdhhs.gov/news/press-releases/governor-cooper-announces-statewide-stay-home-order-until-april-29
https://files.nc.gov/governor/documents/files/EO121-Stay-at-Home-Order-3.pdf
https://www.cdc.gov/coronavirus/2019-ncov/need-extra-precautions/people-at-higher-risk.html
Image Credit:
https://www.freeimages.com/photo/real-estate-1617614
See Our Related Video from our YouTube channel:
https://www.youtube.com/user/ArnoldSmithPLLC?feature=watch
See Our Related Blog Posts: