Board Certified Family Law Specialist Matt Arnold answers the question: " I'm considering separating from my spouse; what actions should I refrain from doing?"
While marriage counselors almost unanimously agree that trust issues can destroy a relationship, many married individuals cannot simply overcome mistrust. When trust issues enter the picture, a spouse may begin spying on his or her partner.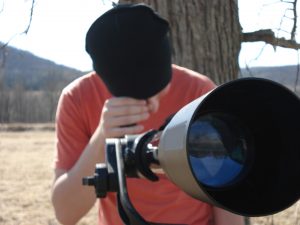 Regardless of why a spouse decides to spy on a partner, doing so could be illegal in the state of North Carolina, especially when the activity involves wiretapping and installing spyware on a cell phone.
What is Considered Spousal Spying During a North Carolina Divorce?
If you are considering filing for divorce or are already in the midst of one, the following behaviors may constitute spousal spying:
Wiretapping your spouse
Accessing your spouse's email account or social media accounts without permission
Reading your spouse's text messages
Listening in on phone calls
Installing spyware on your spouse's cell phone or computer
Setting up hidden surveillance cameras in your spouse's home, room, office, or elsewhere
Installing keystroke trackers
Installing a GPS tracking device
Hiring a private investigator to spy on your spouse
Legal Consequences of Spousal Spying in North Carolina
If you have filed for divorce, it may seem that gathering as much evidence as you can to prove your spouse's marital misconduct can help you obtain a more favorable outcome. However, the opposite may be true if you gather this type of information through spousal spying or other illegal means.
The fact that you spied on your spouse could actually hurt your divorce case in North Carolina, not to mention that any information collected from spying could be considered inadmissible evidence in court.
North Carolina's Electronic Surveillance Act
Under North Carolina's Electronic Surveillance Act (ESA), a person is prohibited from recording audio without the consent of at least one person involved in the conversation. Violation of the Act is charged as a Class H felony, with fines ranging from $100 per day to $1,000. In addition, the wrongdoer could be required to pay punitive damages to the victim.
Federal Wiretapping Act
Under federal law, it is illegal to install spyware on cell phones or computers and record phone calls unless at least one party, including you, to the phone call or conversation consents. Violation of the federal law could entail fines and even imprisonment. Also, the spouse who was found guilty of violating the federal law would be required to remove all spyware.
Civil Actions and Protective Orders
Last but not least, if a partner believes that they are being spied on, they can file a civil action to hold a spouse accountable for the invasion of privacy. If found guilty of spousal spying, a spouse would be required to pay fines.
However, if a spouse feels that spying could endanger them, they can seek a protective order against their partner. A restraining order would prohibit the partner from contacting, stalking, or harassing them further. The spying spouse could face imprisonment for violating the protective order.
If you believe that spying is the only way to gather evidence to prove marital misconduct in your divorce case, you are wrong. Contact a knowledgeable family law attorney in Charlotte to help you collect information that could be used as admissible evidence in your case without breaking the law. Get a phone or video consultation by calling at (704) 370-2828 to speak with our detail-oriented and well-versed lawyers with offices in Charlotte, Lake Norman, and Monroe, please contact Arnold & Smith, PLLC today or find additional resources here.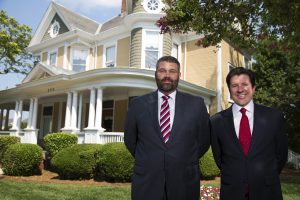 The family law practice group at Arnold & Smith, PLLC includes two Board-Certified Family Law specialists and one Child Welfare Law specialist, as well as several attorneys with many years of family law experience that are committed to providing a powerful voice to individuals facing the often-tumultuous issues in this area of law. The range of issues our family law clients may be facing include pre- and post-nuptial agreements; separation agreements; post-separation support; child support (both temporary and permanent); absolute divorce; divorce from bed and board; military divorce; equitable distribution of assets; child custody (both temporary and permanent); retirement benefits and divorce; alimony and spousal support; adoption; and emancipation. Because this area of the law is usually emotionally charged and complicated, the family law attorneys at Arnold & Smith, PLLC act with the utmost dedication to ensure that each client understands his or her options, and then act to achieve the best result possible for that client's particular situation.
Source:
https://www.arnoldsmithlaw.com/family-law-and-divorce.html
Image Credit:
https://www.freeimages.com/photo/spying-1180254
See Our Related Video from our YouTube channel:
https://www.youtube.com/user/ArnoldSmithPLLC?feature=watch
See Our Related Blog Posts: