Board Certified Family Law Specialist Matt Arnold answers the question: "What are my custody rights if the other parent moves?"
While some divorced and separated parents can agree on various issues surrounding child custody, many couples struggle with finding middle ground. When parents cannot reach a consensus regarding custody issues, they may need help from a neutral third party.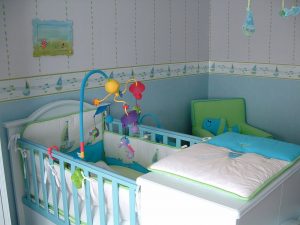 When this happens, the court may order a custody evaluation to help parents agree on a mutually acceptable custody arrangement.
What is a Custody Evaluation in North Carolina?
In North Carolina, when divorced or separated parents have different views regarding time-sharing, a judge may require the parents to try mediation, which is a voluntary and informal settlement process in which the parties negotiate to develop a mutually beneficial arrangement.
If mediation does not help, the judge will most likely order a custody evaluation, which comes in the form of an official report issued by a qualified social service worker, psychiatrist, or psychologist. The mental health professional will interview both parents – and, in many cases, their children – to decide what custody arrangement would be in the best interests of the child. Also, the evaluator will make recommendations regarding custody and visitation.
What Happens During a Custody Evaluation?
In North Carolina, the judge may assign an evaluator to your custody case, or you may be allowed to choose one from a list of evaluators. Then, the evaluator will interview both parents and their children to observe their interactions and see the residential setting. In some cases, evaluators may also talk to third parties, including the child's teachers, relatives, family members, and others.
While custody evaluations are not legally-binding in North Carolina, a judge will consider the observations and recommendations made by the qualified professional when issuing a custody order. That is why you need to make a good impression during a custody evaluation.
How to Prepare for a Custody Evaluation in North Carolina?
If the North Carolina judge ordered a custody evaluation, there are things you can do to prepare for the evaluation before the home visit:
Inspect your home for any safety hazards and eliminate them;
Have plenty of healthy and age-appropriate food in the refrigerator and kitchen;
Ensure that the toys in the child's room are appropriate for their age;
Make sure that your child's bed is clean with fresh sheets and blankets;
Keep any medications, drugs, cleaning supplies, and other potentially dangerous items out of reach of kids;
Prepare a list of questions to ask the evaluator to show your engagement and interest in order to make a good impression; and
Turn off the music and the television when the evaluator arrives.
Preparing for a custody evaluation can be stressful and confusing, which is why it is best to consult with a Charlotte child custody attorney to help you navigate the process and ensure that you obtain the most favorable outcome in your custody dispute.
A skilled lawyer will provide you additional tips on how to be cooperative with the evaluator and advise you on how to show that you are the better parent during a custody evaluation. Get a consultation about your particular case by contacting Arnold & Smith, PLLC. Get a phone or video consultation by calling at (704) 370-2828 to speak with our detail-oriented and well-versed lawyers with offices in Charlotte, Lake Norman, and Monroe, please contact Arnold & Smith, PLLC today or find additional resources here.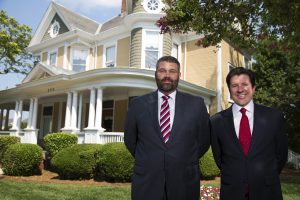 The family law practice group at Arnold & Smith, PLLC includes two Board-Certified Family Law specialists and one Child Welfare Law specialist, as well as several attorneys with many years of family law experience that are committed to providing a powerful voice to individuals facing the often-tumultuous issues in this area of law. The range of issues our family law clients may be facing include pre- and post-nuptial agreements; separation agreements; post-separation support; child support (both temporary and permanent); absolute divorce; divorce from bed and board; military divorce; equitable distribution of assets; child custody (both temporary and permanent); retirement benefits and divorce; alimony and spousal support; adoption; and emancipation. Because this area of the law is usually emotionally charged and complicated, the family law attorneys at Arnold & Smith, PLLC act with the utmost dedication to ensure that each client understands his or her options, and then act to achieve the best result possible for that client's particular situation.
Source:
https://www.arnoldsmithlaw.com/child-custody.html
Image Credit:
https://www.freeimages.com/photo/my-son-s-room-1315253
See Our Related Video from our YouTube channel:
https://www.youtube.com/user/ArnoldSmithPLLC?feature=watch
See Our Related Blog Posts: