Matthew R. Arnold of Arnold & Smith, PLLC answers the question "What can I do to gain custody of my child in North Carolina?"
Being a lawyer is a bit like being a parent, and that is not because a lawyer's clients act like children. Some do, I am told, but some lawyers act like children too. When they do, I recall the sage advice given to me by an old attorney for whom I worked early on in my career.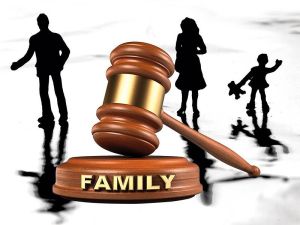 He said: It's not about you.
This simple piece of advice has saved me a lot of heartache over the years, and it is advice that I believe my clients and any parents can take to heart. Parents, like lawyers, advocate on behalf of a third party. In the case of parenting, the advocacy springs from a selfless kind of love parents naturally express for their offspring. In the case of lawyers, this advocacy is professional.
Parents involved in custody disputes—and the lawyers who represent them—often become involved in heated entanglements. These entanglements may spring from matters that arose before a legal case began, or they may spring from the legal actions one or more party has taken in a pending legal matter. In any case, I have learned that the best results are often obtained when parties to a lawsuit lower the temperature, take a step back, and consider the interests and positions of others.
This is the same advice Los Angeles-based family psychotherapist Katie Hurley has for divorced parents who share custody of children. The secret to successful post-divorce co-parenting, says Hurley, is becoming child-centered.