Board Certified Family Law Specialist Matt Arnold answers the question: "What children's expenses are not covered by child support?"
Parents want the best for their children. A divorce should not mean that the kids will not get the college education they deserve. Regardless of the age of your children when you end your marriage, you want to make arrangements to provide for their college education when the time comes. Generally, divorced parents are both equally responsible for their children's care. However, support typically ends when a child graduates from high school and does not usually include the costs of higher education. You and your spouse should plan for higher education costs at the time you end your marriage.
Can We Make a Verbal Agreement?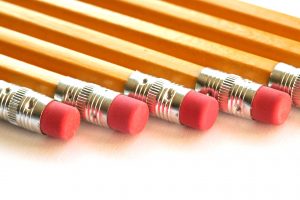 You and your former spouse may have discussed college numerous times. However, a verbal agreement is not enough when it comes to expenses related to your children. Keep in mind that you and your spouse may have the best of intentions when you talk about your children's education, but circumstances may change. Over time, your spouse could remarry, move away, change jobs, or stop spending time with the kids. These and other factors could change the way your spouse feels about paying for college. It is important to note that North Carolina law does not require child support past the age of 18 or once a child graduates from high school.
Include College Expenses in a Separation Agreement
One of the best ways to address payment of college costs is to include them in a separation agreement. This agreement will be legally binding, so it is important to understand your obligation fully. First and foremost, you and your spouse need to agree as to how you define college expenses. Some common costs associated with higher education include such things as tuition, books, room and board, and activity fees. Discuss the costs that you will agree to pay so there is complete understanding. Then, add college costs to your separation agreement so it will become legally binding.
Sharing Higher Education Costs
Both parents may agree to share the costs of their children's higher education. Keep in mind that you may want to split the costs based on your ability to pay for these expenses. This could be in direct relation to the payment of child support. You may want to create a college fund or savings account specifically for these costs. One or both parents may contribute to the account as per your agreement. When the child is ready to attend college, you will pay expenses from the fund. North Carolina offers an NC529 account specifically for college savings with some benefits such as tax advantages.
It is never too soon to begin planning for your child's higher education. If you want to make sure that both parents will shoulder at least part of the costs, it may be best to include it in a separation agreement. An experienced North Carolina divorce attorney will help you with the divorce process and will guide you along the way. To find out more, contact our divorce attorneys at Arnold & Smith, PLLC, at (704) 370-2828.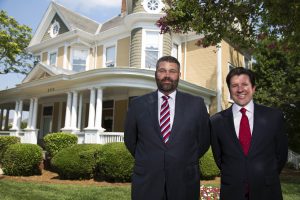 The family law practice group at Arnold & Smith, PLLC includes four Board-Certified Family Law specialists and one Child Welfare Law specialist, as well as several attorneys with many years of family law experience that are committed to providing a powerful voice to individuals facing the often-tumultuous issues in this area of law. The range of issues our family law clients may be facing include pre- and post-nuptial agreements; separation agreements; post-separation support; child support (both temporary and permanent); absolute divorce; divorce from bed and board; military divorce; equitable distribution of assets; child custody (both temporary and permanent); retirement benefits and divorce; alimony and spousal support; adoption; and emancipation. Because this area of the law is usually emotionally charged and complicated, the family law attorneys at Arnold & Smith, PLLC act with the utmost dedication to ensure that each client understands his or her options, and then act to achieve the best result possible for that client's particular situation.
Source:
https://www.nccourts.gov/help-topics/divorce/separation-and-divorce
https://nc529.org/#:~:text=The%20NC%20529%C2%AE%20Plan,regularly%20or%20periodically%E2%80%94your%20choice.
Image Credit:
https://www.freeimages.com/photo/pencils-1240400
See Our Related Video from our YouTube channel:
https://www.youtube.com/watch?v=N-etzu52lGk&list=PLmCumX4VjiLonmquEH7H1bAPLWibDk2XW&index=7
See Our Related Blog Posts: